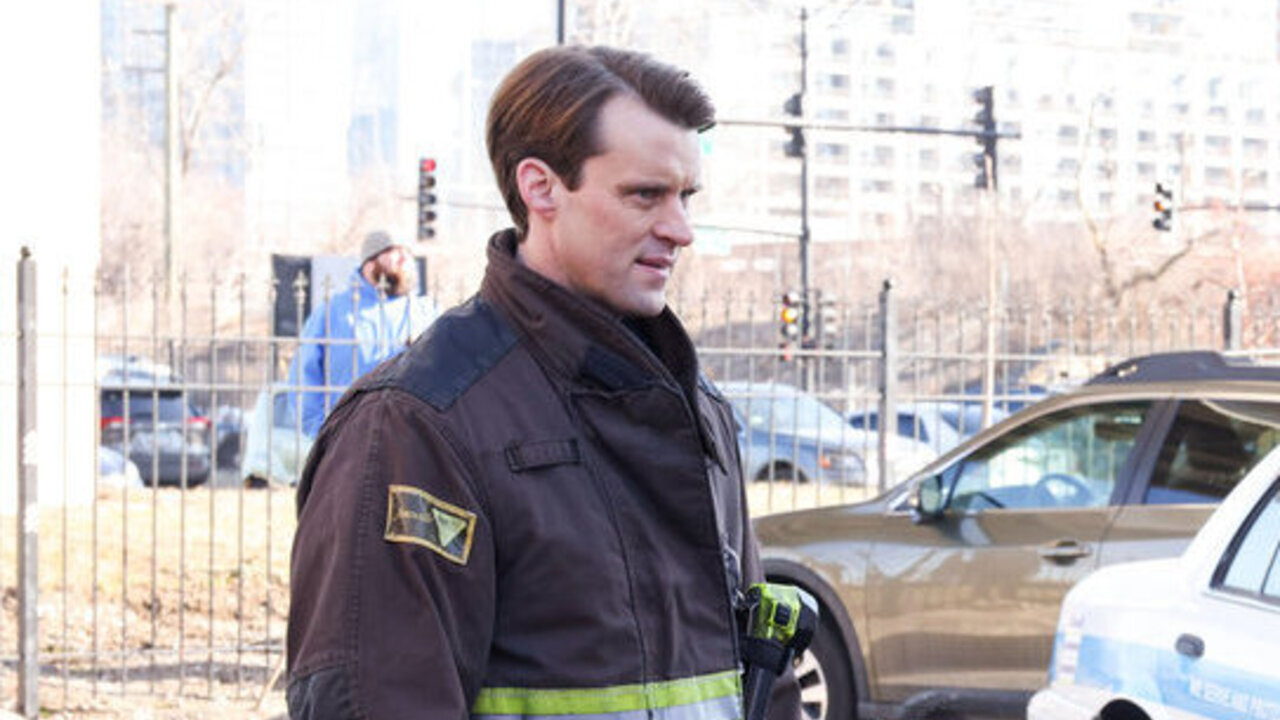 Chicago Fire is just a few weeks away from wrapping its eleventh season, and the hit NBC drama has a treat in store for fans before heading into summer hiatus. Jesse Spencer will return for his second guest appearance of Season 11 for the finale, reprising his role as Matt Casey. Unfortunately, there's also some bad news: Taylor Kinney reportedly will not appear as Kelly Severide, meaning that fans have already seen the last of the character this season due to his leave of absence. 
Jesse Spencer will return in the Season 11 finale while Taylor Kinney's leave of absence continues, according to TVLine. The news comes not long after Chicago Fire (as well as Chicago P.D. and Chicago Med) was renewed for the 2023-2024 TV season, although with the expectation of actors appearing in fewer episodes. It's not clear at this point what the explanation will be for Severide's absence, but his last appearance was in late February, with the OFI explanation coming in early March. 
Back in late March, Miranda Rae Mayo's Stella Kidd established that he was a month and a half out from returning from OFI training, and wouldn't be in Chicago for Casey's initial return. Chicago Fire has compensated for Severide's absence by boosting Cruz up into a leadership role on Squad 3, and Stella has certainly kept busy. 
And the return of Casey will certainly be a big deal, even if it means that the Casey/Severide reunion that I've been rooting for won't happen in Season 11. This will mark Jesse Spencer's second appearance this season, after returning with a potentially disastrous plot for Stella and deliver a Brettsey reunion. Director Tayo Amos, who helmed that episode, shared that it was "like he never left," and the storyline that he set up for Stella left me hoping for a crisis at the end of Season 11.
At the time, I was expecting that Severide would be back by the end of the season, and it seems safe to say that something will go sideways in the finale. This is Chicago Fire, after all, with or without Severide! Casey's return seems like it could be in service of the show compensating for the Squad lieutenant's absence, but I've also suspected that a Casey return could be for the purpose of saying goodbye to Kara Killmer as Brett. 
Brett decided to come back to Chicago at the end of Season 10 because it was her home, but she had a very hard time with seeing her ex again this season. Unless Spencer is planning on returning to Chicago Fire after the three years of Casey's plans to remain in Oregon are up, Brett's reaction to seeing him again makes me think that the show could be set to give Brettsey a happily-ever-after together. Of course, that's only if Kara Killmer is going to depart Chicago Fire, which is completely hypothetical at this point, and I'd hate to lose Brett. 
For now, all we can do is speculate about what's ahead in what remains of Season 11, including Casey's return and Severide's prolonged absence. It seems like the good news of Jesse Spencer coming back must be because something has gone wrong that requires Casey, which could mean Stella needing all the help she can get. For now, though, check out the promo for the next episode:
Tune in to NBC on Wednesdays at 9 p.m. ET for new episodes of Chicago Fire, between Chicago Med (which recently delivered some heartbreaking backstory for Hannah) at 8 p.m. and Chicago P.D. (which is on the verge of a seriously stressful case for LaRoyce Hawkins' Kevin Atwater) at 9 p.m. You can also find previous episodes streaming with a Peacock Premium subscription.