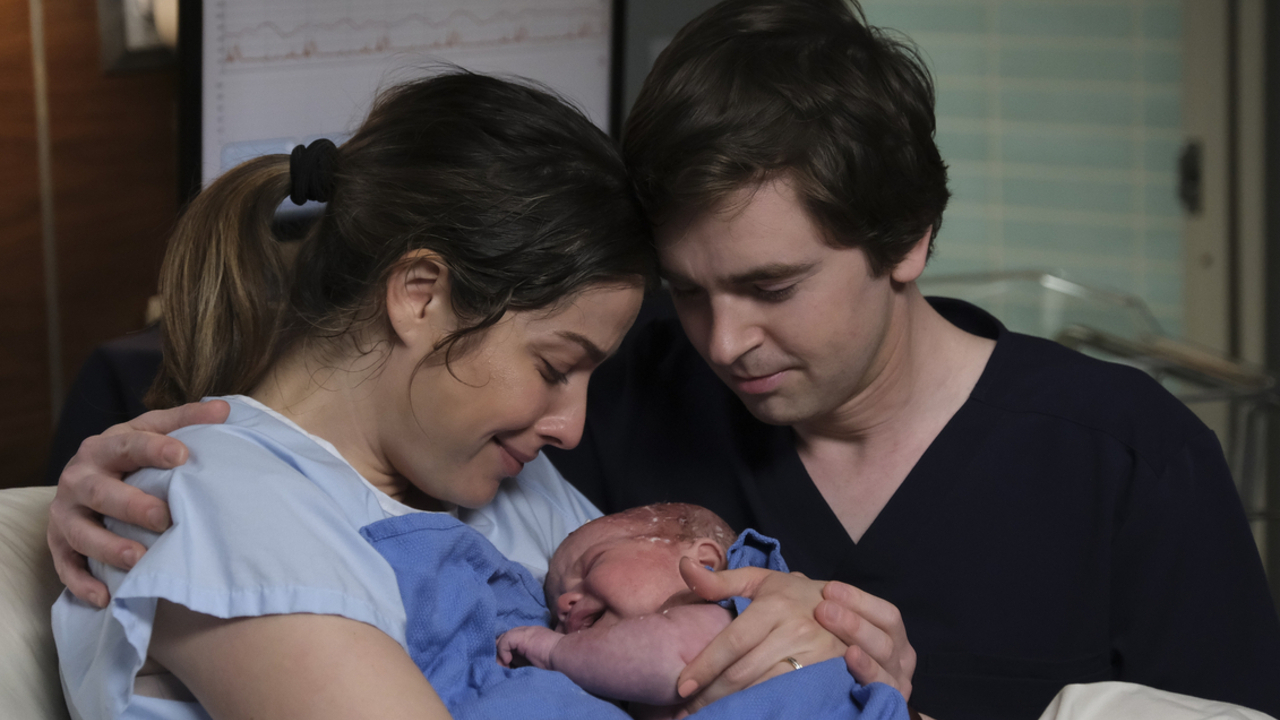 Warning: spoilers ahead for the Season 6 finale of The Good Doctor on ABC, called "Love's Labor."
Another season of The Good Doctor has come to an end, and what better way to head into hiatus than after the birth of Lea and Shaun's peanut, who of course they named Steve after Shaun's brother? It was certainly a less stressful ending than the Season 5 finale credits rolling on Dr. Lim seemingly bleeding out! That said, Perez was grievously injured, to the point that Jordan had to take drastic action to keep him alive… but he's on the way out of the show anyway, with series regular Brandon Larracuente leaving the show. So, now that we're heading into hiatus, let's look at what happened and whether that was the last of Perez!
How The Good Doctor Said Goodbye To Perez
The future looked bleak for Perez early in the episode, particularly in light of the report ahead of the finale that Brandon Larracuente was leaving the show. He suffered enough injuries after an ambulance crash that it seemed hard to imagine that he would survive, especially after he demanded that Jordan agree to not use opiates on him… and that would have killed him, if Jordan hadn't ignored his request (and Jared's objections) and given him fentanyl. Perez ultimately agreed that she'd made the right call after he looked through his patient record, but Jordan got some bad news as well, as he said: 
He didn't leave without having his date with Jordan, even though their dinner had to happen with him in his hospital bed when he was still seriously worse for the wear. He thanked her for saving his life time and again in Season 6, and told her that she makes him believe that he can recover without relapsing. She told him that he will be okay, through tears, and he told her that he'd miss her. He's going back to Texas, and she's staying at St. Bonaventure. 
Could Perez Return?
Well, first and foremost, Perez didn't rule out ever returning, and it's hard to argue with his decision to go elsewhere to try and recover after his relapse in the fall finale while in San Jose. He's still alive, on his way to becoming well from his injuries, and hopefully on the road to recovery from his addiction as well. Plus, if Jared could come back after years away, should we rule out Perez, whose farewell feels far less permanent than Jared's did back in the day?
On the other hand, Perez also didn't leave with any promise that he'd return, and St. Bonaventure will presumably fill his slot in the medical program. Plus, Brandon Larracuente has been cast as a lead in the new crime drama coming to those with an Amazon Prime subscription, called On Call and produced by Wolf Entertainment, which is also the production company behind long-running hit crime dramas like Chicago P.D. and the Law & Order shows. So, Larracuente might be too busy to return as Perez. 
Unfortunately, we can only wait for news of whether or not he'll ever appear again. The Good Doctor was recently renewed for Season 7, so there will at least be another season that could bring back Perez if Brandon Larracuente is available and there's an opening for him. The fate of the medical drama's potential spinoff has not been revealed just yet, and I wondered in the aftermath of The Good Lawyer's backdoor pilot if it would be able to stand on its own without The Good Doctor. 
For now, you can always revisit the first six seasons of The Good Doctor (including the backdoor pilot for The Good Lawyer) streaming with a Hulu subscription during the wait for it to return to ABC, and find some summer viewing options on our 2023 TV premiere schedule.