Jennifer Lopez has been an A-list celebrity for decades now, due to her thriving career as an actress and pop star. She's also known for being essentially ageless, and making headlines thanks to both her personal life and business ventures. Although the latter has gotten her into some hot water recently. After critics called out JLo for pushing alcohol when she doesn't drink it, she brought some to her Met Gala prep… and we still don't see her sip it. Let's break it all down. 
Last night was the Met Gala, and plenty of moments have gone viral thanks to fashion statements and that cockroach who invaded the carpet. The Hustlers actress stunned in a look that fit in with the Karl Lagerfeld theme, and Lopez heavily feature her liquor line Delola in an Instagram video showing her getting ready. Check it out for yourself, but don't expect to see her actually sipping on the cocktail.
Once again Lopez looks flawless, which is appropriate for an over the top celebrity-filled event like The Met Gala. And while she definitely understood the assignment of this year's theme, the comments section is filled with questions about her liquor brand. Specifically why she's got this line in the first place, as well as her placement (and lack of sipping) throughout this latest post.
JLo shared a glimpse into her process of getting ready to the Met Gala to her whopping 243 million Instagram followers. And while plenty of fans are praising her stunning look, there's some criticism surrounding her liquor line. One person shared their thoughts, in what is one of the top comments on the post:
Of course, Lopez is likely all too familiar with getting backlash from the public, thanks to her many years spent in the public eye. During JLo and Ben Affleck's first relationship, they were hounded by paparazzi and the subject of countless gossip magazines. And while Bennifer 2.0 broke the internet thanks to their reunion and wedding in Vegas, it does seem like continue to be closely monitored by fans– and receiving criticism as a result.
Ultimately we'll have to see which last longer: the chatter about the Shotgun Wedding actress' liquor line, or how she was styled for the Met Gala. You can see more of that moment of styling below: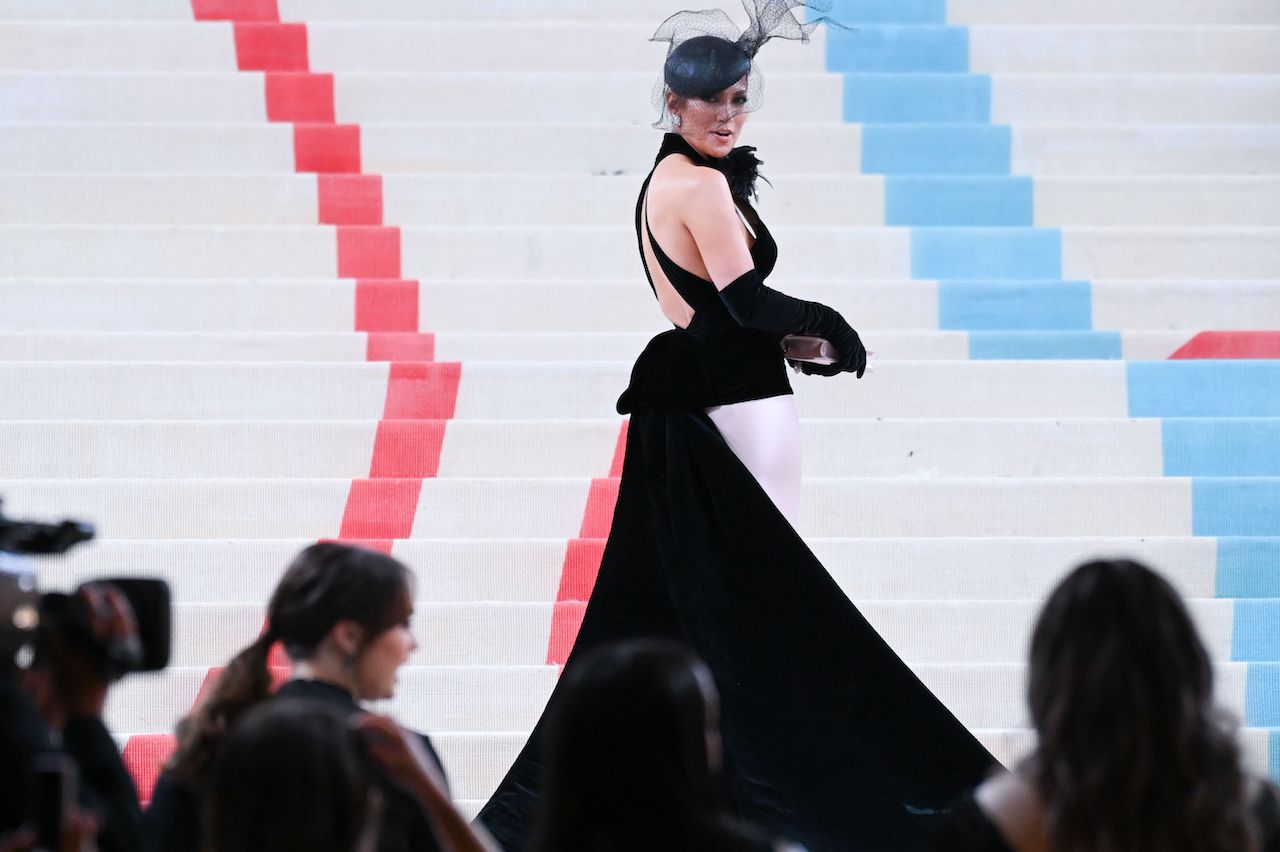 While Bennifer might be living in wedding bliss, this is one public event that they pair didn't attend together. Lopez and Affleck went viral during the Grammys when it looks like the Flash actor wasn't thrilled to be there. That's just part of the reality of being so famous; we've all seen that Sad Affleck meme go around the internet. 
Clearly JLo has been keeping busy, thanks to her various business ventures and upcoming movie projects. She's got a number of films coming down the line, including Netflix's The Mother which will arrive May 12th. In the meantime, check out the 2023 movie release dates to plan your next movie experience.