Lil Wayne is aiming to change the game again as a businessman and performer.
The New Orleans chart-topper announced an upcoming exclusive global livestream tour from LA's The Wiltern on Saturday, May 13 at 9 pm PDT / and Sunday, May 14, at 12 am EDT, according to a press release from his team.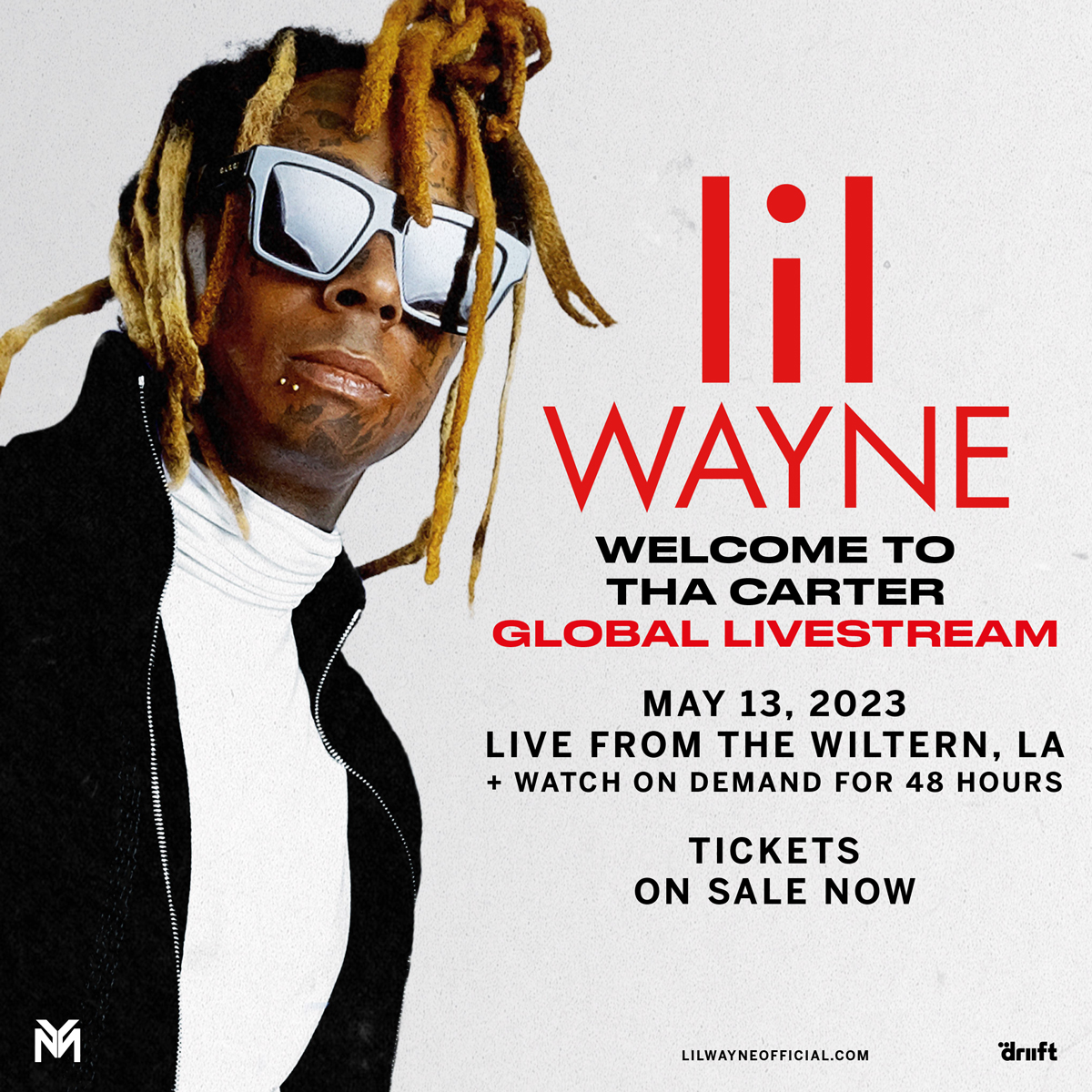 One of the most exciting aspects of this virtual experience is that it will feature the last night of his sold-out "Welcome to Tha Carter Tour," a concert series that included a 40-track set list and over the last couple of months featured some of his favorite contributors, including Drake, Chance The Rapper, Cam'ron, NLE Choppa and Dej Loaf, as well as the latest Young Money roster: Allan Cubas, Drizzy P, Euro, Jay Jones, Lil Twist, Mellow Rackz and Yaj. 
AllHipHop.com announced the tour at the top of the year.
The 28-city tour kicked off this Spring at the historic Fillmore theater in Minneapolis on Tuesday, Apr. 4, and touched two different North American countries, the United States and Canada.
Billboard called the tour set "a stark reminder that he can go 40-deep into different bags and eras of his hall-of-fame career to compete with anyone, whether it's commercial hits, syrupy mixtape anthems that went diamond in the streets, or prolific features."
The livestream will be produced by Driift, an award-winning producer and promoter of high-quality livestream events.
If you miss the premiere stream of the last night, no worries. Young Money Entertainment do two rebroadcasts on Sunday, May 14, and will be available On Demand on Sunday, May 14 from 5 pm EDT to Tuesday, May 16 EDT.
Tickets, which can be accessed here, will grant fans access to the livestream, all rebroadcasts, and the 2-day on-demand period.