If I was to get into it with some blogger, I would be considered a supreme cornball. The rap community would be joking on me. The same goes with most people that make their money from talking into a camera, mic or any other device such as a phone. However, Joe Budden and Cam'ron are two rappers or former rappers. They got into it over the weekend and seemed like they wanted to square up! Is that corny?
How did these OGs of the culture turn to fisticuffs as a solution to their disagreement. Well, it seems like Nore and Joe are smelling themselves a bit more since they are doing very well. And now we are seeing rappers doing all sorts of different things ranging from podcasts to cooking shows. The situation all started with Joe Budden talked to Nore and they started taking rappers that have tried to pivot. They clearly talked about Cam and others such as Trick Daddy. Cam ended up calling Joe a "crackhead."
Cam said: "Damn @therealnoreaga told you I couldn't trust you. Lolol. Im just f###### wit ya. But what other rapper from the 90's got the sports and cooking show? U know u my n###a for life. But ya man hoe buddons threw u under the bus on the very Nx episode 🤦🏾‍♂️said he didn't know who u was talking bout. I don't give a f### how his numbers is N.O. Stay away from that crack head!!!!"
It all went downhill from there.
Joe said: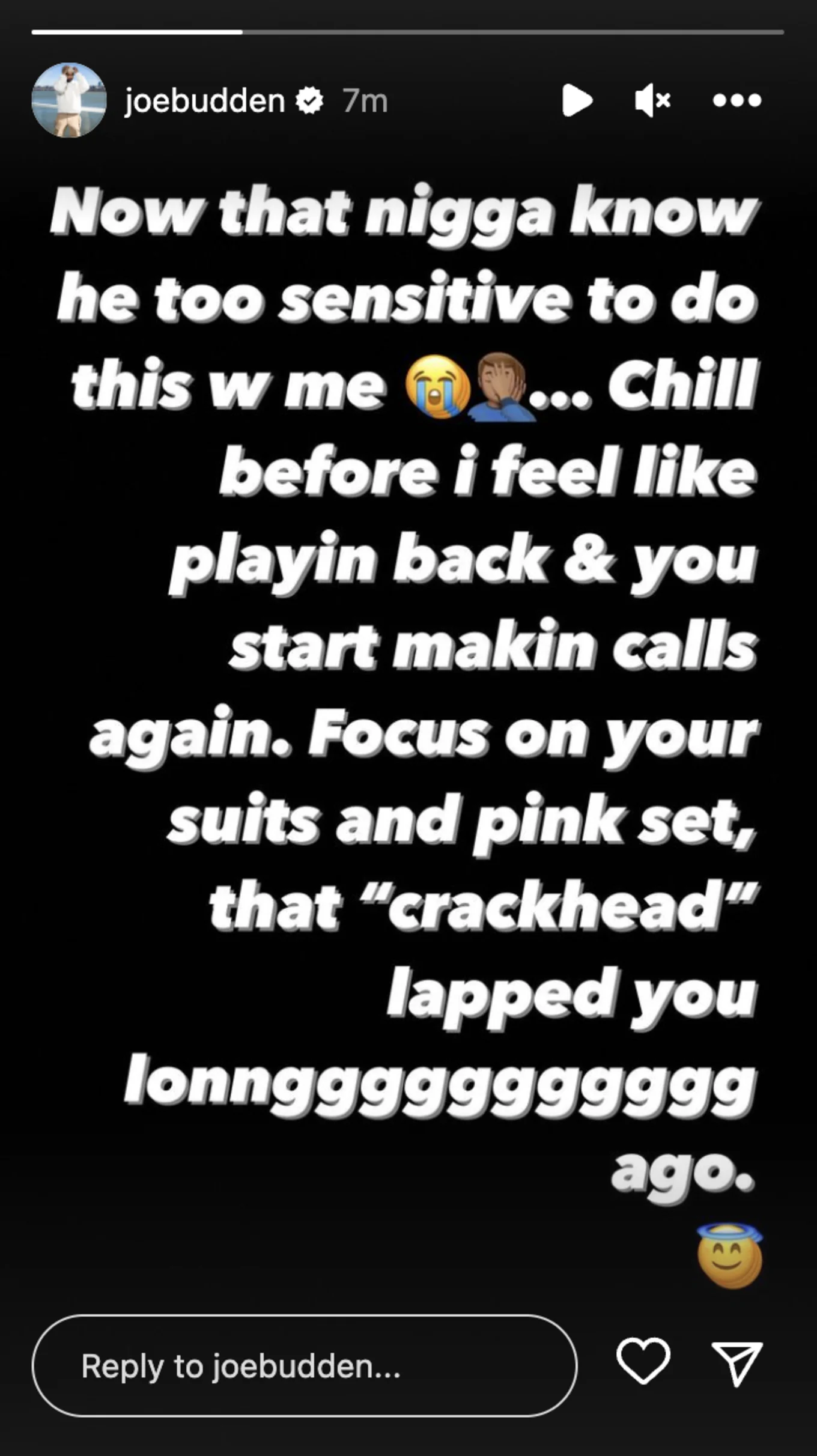 And then Cam clapped back, seemingly saying he wanted to fight with the "WYA?"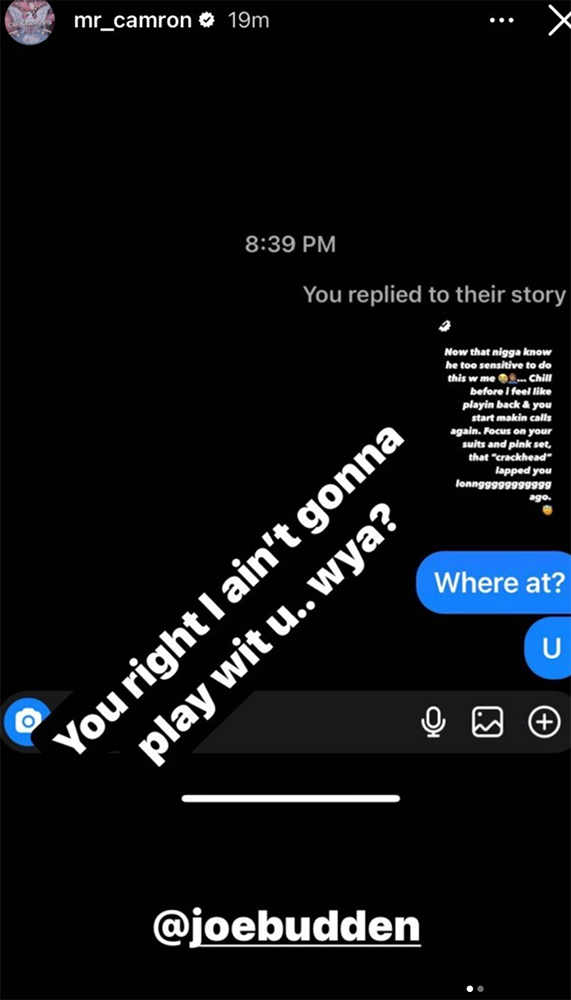 So the words is…they linked up and fought. I do not believe it.