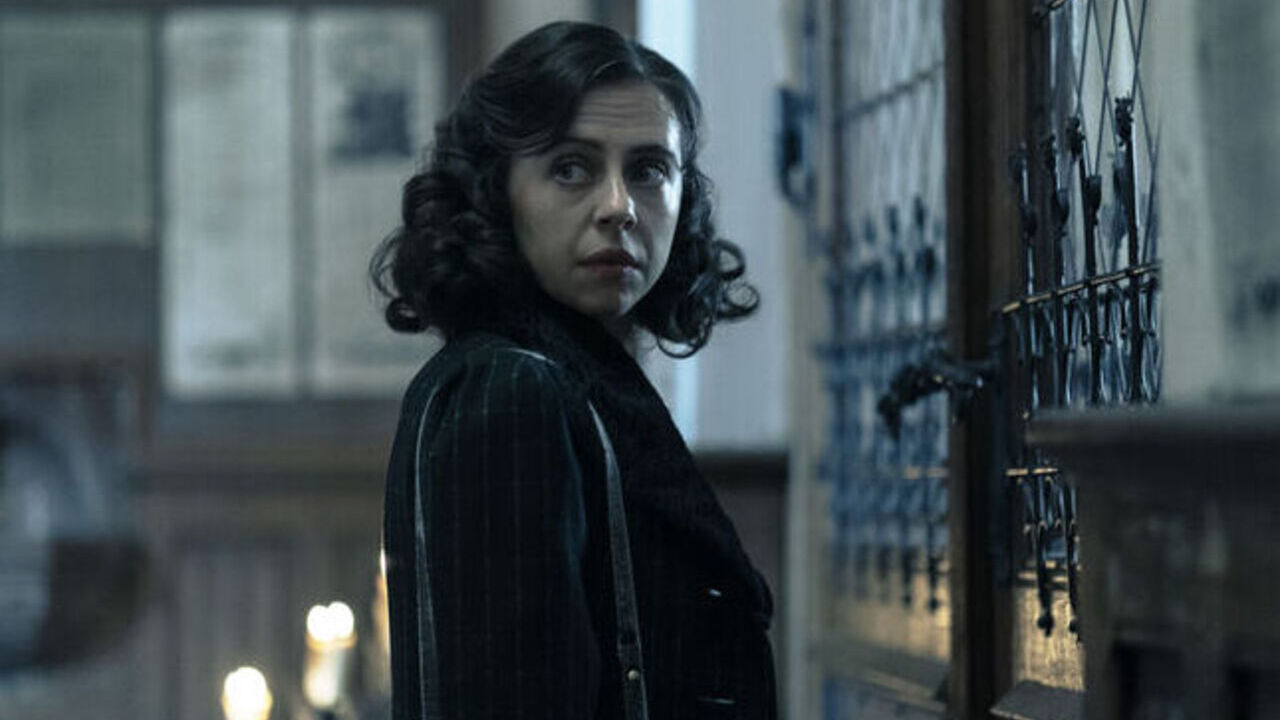 A new limited series is coming to television that will take viewers back to the era of Anne Frank, and A Small Light will focus on a person featured in The Diary of Anne Frank whose story had yet to be told in-depth on screen: Miep Gies. The project was in the works for more than half a decade before the premiere on National Geographic, and co-creator/co-showrunner/writer Joan Rater opened up about the six years of research that went into crafting a series based on Miep Gies' story and the important goal for doing so. 
Joan Rater (also known for projects including Grey's Anatomy and the renewed Fire Country) spoke with CinemaBlend at SCAD TVfest in Atlanta earlier this year, and she discussed the project centered on Miep Gies, starting with what made her want to tell the story of the remarkable woman who hid Anne Frank and her family. Rater shared:
Miep Gies is primarily known for how she was portrayed in The Diary of Anne Frank; National Geographic's A Small Light will expand the scope of her story as the young woman who said yes to a life-changing question from her employer. Bel Powley, who is a familiar face for many Apple TV+ subscribers thanks to The Morning Show, plays Miep. Joan Rater went on:
Coming-of-age stories don't always center on individuals who not only existed in real life, but had a huge impact on history in a way that they couldn't have known at the time. As Joan Rater noted, Miep Gies found Anne Frank's diary on top of everything she'd done to help hide the Frank family. So, with the better part of a century having passed between when Miep helped the family and when Rater decided to tell the story, how did she and co-creator/co-showruner/husband Tony Phelan (also known for Council of Dads) fill in the blanks? She explained:
Joan Rater and the A Small Light team put in a lot of time and effort to research Miep Gies' story, which was far more complicated than Anne Frank knew to record in her diary. She went on to share that they found more information about Miep's husband Jan, who "was in the Dutch resistance," and they learned from people at the Anne Frank house that at his funeral, "these well-known guys who had been in the resistance showed up.' Rater continued:
Of course, A Small Light can only be based on a true story rather than an exact retelling of history, but "based in truth" where the team who made the show could not find precise facts. With the limited series premiering with two episodes on National Geographic on May 1 after a process that began with six years of research, Rater's vision is on the verge of airing on the small screen. She shared that she actually had a vision for the series during the long research process: 
Fortunately, the wait for A Small Light (opens in new tab) in the 2023 TV premiere schedule is nearly over. The limited series will debut on Monday, May 1 at 9 p.m. ET with a simulcast across Nation Geographic, Nat Geo WILD, and Lifetime, followed by two episodes debuting every Monday at 9 p.m. ET on National Geographic. For a look at what to expect, check out the trailer:
In case you miss the initial broadcast, the premiere episodes will air as an encore on Freeform on Saturday, May 6 at 8 p.m. ET. Plus, episodes will be available to stream next day for Disney+ subscribers and Hulu subscribers, as well as available on the ABC and Nat Geo TV apps.