Star Trek: Picard is over, but it doesn't feel that way with how the internet is still carrying on about the season. People want a sequel, and the constant calls for that spinoff titled Star Trek: Legacy have reached everyone from showrunner Terry Matalas to executive producer Alex Kurtzman. Fans also have a ton of ideas for the spinoff, including one that I'm not so jazzed about. All apologies to actor Todd Stashwick in advance, but I don't want to see Captain Liam Shaw brought back in any capacity. 
Was Captain Shaw one of the best parts of Star Trek: Picard Season 3? Absolutely. Does that mean that I want to see him in upcoming Trek shows going forward? Absolutely not. I know there are pitchforks rising in response to that statement, but if you stick with me, you'll understand why there are better options for Stashwick's future in Trek than a return as Liam Shaw.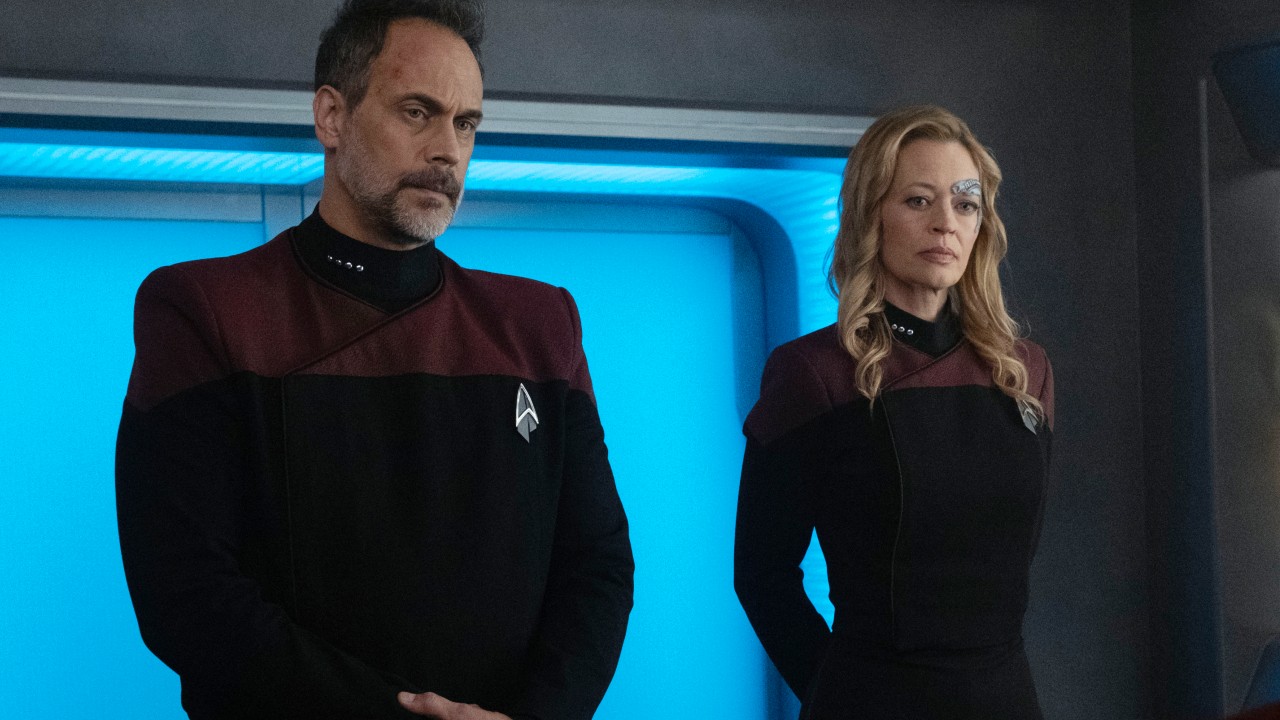 Bringing Captain Shaw Back From The Dead Cheapens His Death
Captain Liam Shaw went through hell during Star Trek: Picard Season 3, and while it wasn't entirely his decision, he remained committed to helping Jean-Luc complete his mission until the bitter end. Well, the ending actually worked out pretty well for most of the characters, save him since he died. 
Shaw died a hero, and with a redemption he sorely needed despite being introduced in the beginning of Star Trek: Picard. Captain Liam Shaw was a by-the-book captain, but also something beyond that as well. There's no dancing around it, he was an asshole, and it showed in his treatment of Seven of Nine. Shaw insisted on calling his second in command by her pre-Borg name, Annika Hansen, which was a huge insult to her. 
Of course, we learned that Captain Shaw's personality, and treatment of Seven, was likely tied to his survival of Wolf 359. Locutus' infamous attack on Starfleet, which helped solidify the Borg as one of The Next Generation's best villains, took out a vast majority of Shaw's former crewmates and gave him a deep-seated hatred of them. Shaw clearly had a chip on his shoulder, but he remained an ally to Jean-Luc and Seven, perhaps because, as Todd Stashwick indicated to CinemaBlend, he knew it was wrong to carry his hatred. 
In the end, Captain Shaw laid down his life for the good of the heroes and made peace in his dying breath with Seven of Nine. Not only did he call her by her preferred name, but he even posthumously ensured she was promoted to Captain in Starfleet. 
Shaw's parting gift is a beautiful moment, and I can't help but feel that cheapening that by bringing the character back in Star Trek: Legacy would be a tremendous disservice to that exit. Shaw's biggest contribution to Starfleet should be his sacrifice in the name of protecting other because it was his duty, not necessarily his preference. That's what Starfleet is about and what Shaw's true legacy should be in my mind.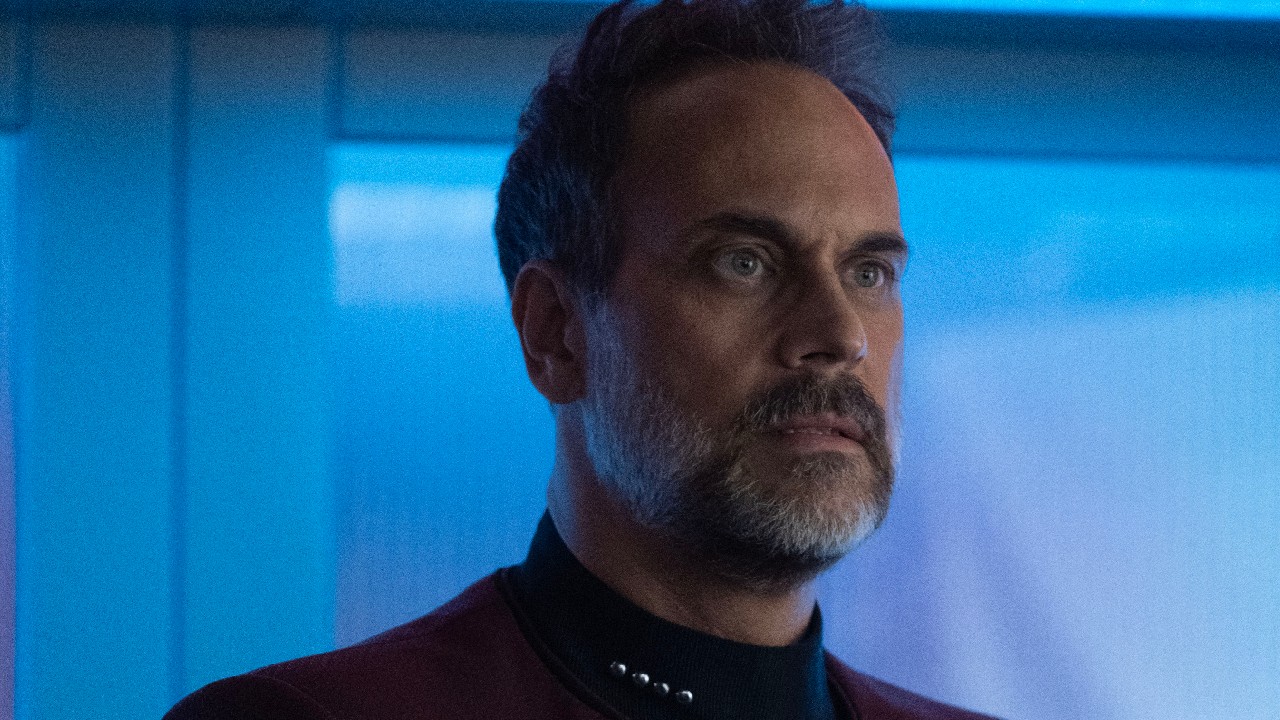 Captain Shaw Pre-Picard Season 3 Sounds Like A Terrible Character To Follow
One thing all Star Trek fans should remember about Captain Liam Shaw is that Picard Season 3 was a transformative event for his character. Everything that went down in these episodes softened the walls he put up around himself over the years. Remember how much we all hated Shaw at the start of Season 3? That's presumably how he was for a bulk of the years prior to this adventure. 
Not only was Shaw a dick, he also had a penchant for playing it safe. In short, it doesn't seem like there are a ton of action-packed stories to tell from Captain Shaw's days before Jean-Luc and Riker wound up on his ship. Any that are would be told through the lens of a tortured captain who, frankly, wasn't a joy to be around. 
Fans became interested in Captain Shaw because he was a complicated individual who, while brash, made some good points. It was the experience of what Shaw endured and overcame in Season 3, however, that made him lovable, and without that, I don't think the character is nearly as likable, therefore I can't sign on for any prequel tales or realities in which Shaw doesn't go through that experience.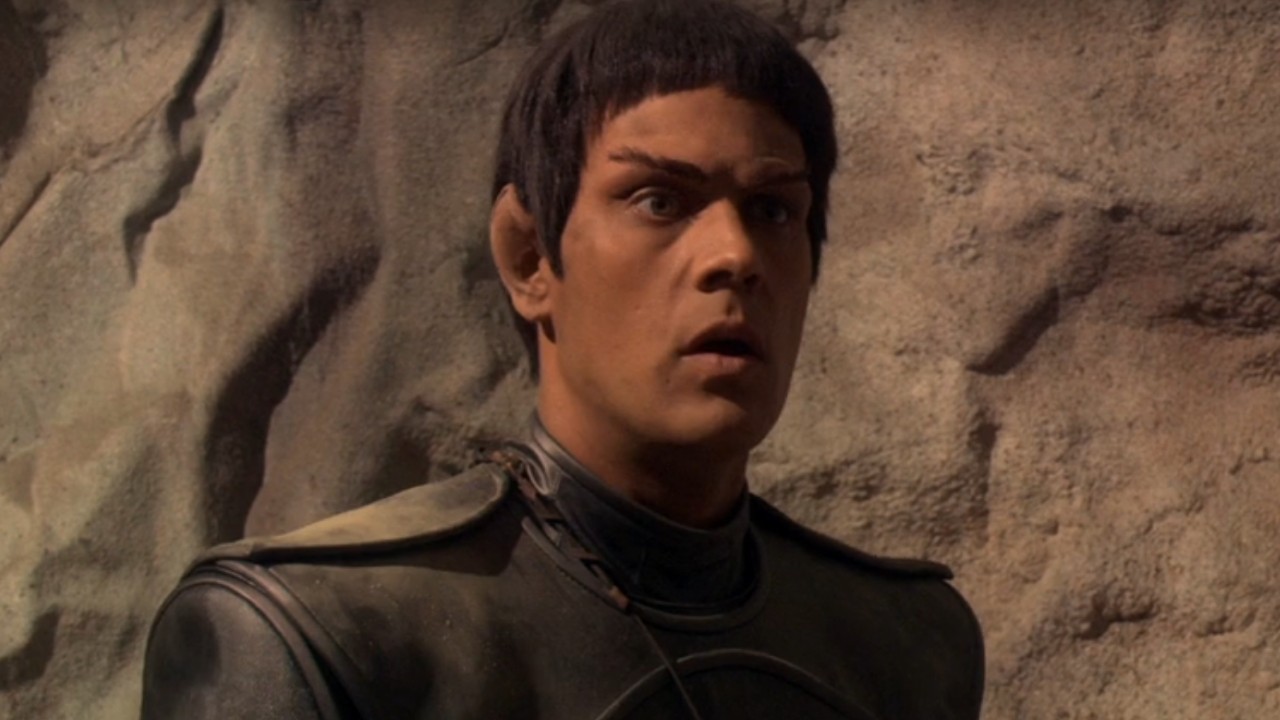 Todd Stashwick Can Play Other Roles In Star Trek
Captain Liam Shaw is a wonderful character, but let's keep that legacy alive by keeping him dead. It's not like Todd Stashwick can't return and play another character. Hell, not everyone may know this, but it's his second role in the franchise. Stashwick returned to Trek after playing Talok, a deep-cover Romulan spy, in the Star Trek: Enterprise episode "Kir'Shara" (opens in new tab) years before. 
Todd Stashwick is a great actor, and I absolutely believe that he has a place in future Star Trek shows if he wants it. With that said, I'd love to see what else he can bring to the table beyond Shaw, and there are plenty of shows for him to showcase that ability.
Captain Liam Shaw is Star Trek's beloved dipshit from Chicago, and I'm hoping he'll be the last. He was a phenomenal character, but too often in this age we are quick as fans to demand characters return. This is especially true in franchises like Trek where there are means for characters to return, and there are options to bring Shaw back to life. 
The question I have to leave the reader with is, why? If the reason is mainly because you loved Todd Stashwick's performance, then push to bring Stashwick back to Trek. As I stated before, he's a terrific actor, but we've told what is undoubtedly the most important and significant story that can be told for his character. So while I eagerly await any news on a potential follow-up to Picard, I can't in good faith say that I want Captain Liam Shaw to be a part of it. 
Star Trek: Picard is available to stream right now with a Paramount+ subscription. I'd suggest anyone who wants to see a followup happen to continue to check it out from time to time, as Alex Kurtzman and others decide the future of what all is on the horizon for Trek.