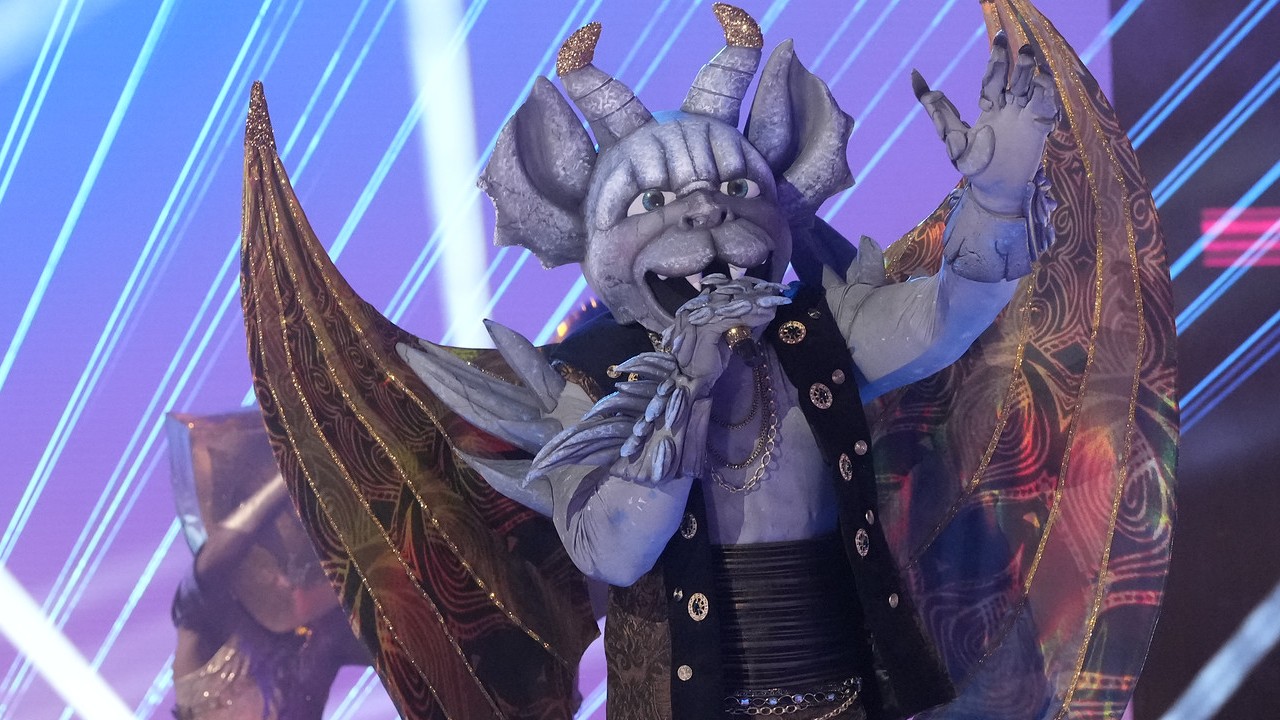 Warning! The following contains spoilers for The Masked Singer's Season 9 episode "Battle of the Saved." Read at your own risk!
The Masked Singer had a dramatic faceoff between its contestants saved by the Ding Dong Keep It On bell, and what a showdown it was. In the end, only one advanced, and while Gargoyle put up a great fight, he was ultimately unable to overcome Medusa and was one of the latest Season 9 eliminations. One might assume Los Angeles Chargers wide receiver Keenan Allen was used to the competition he experienced as Gargoyle, given his NFL career, but he admitted to CinemaBlend that performing in front of Nick Cannon and others was an intense experience. 
I had the honor of speaking to Keenan Allen following his elimination and wondered if playing in the NFL lessened the intensity of performing on The Masked Singer against other contestants. Even though Allen regularly competes against some of the greatest athletes in the world, he admitted that performing on The Masked Singer was a different beast and spoke to the intensity and nervousness he felt while competing:
Keenan Allen was able to get the crowd moving during his various performances on The Masked Singer, despite his nerves. In the end, he fell just short of making it onto the quarter-finals and fell to Medusa in the second round. It's not too surprising given Medusa seemed like a frontrunner early on this season, but Gargoyle certainly was also worthy of advancement. 
Fortunately, The Masked Singer isn't the end of Keenan Allen's music career. I asked Allen, who has released original songs in the past, if he intends to get back to making original music. The wide receiver had this to say:
Keenan Allen is the latest sports superstar to compete on The Masked Singer and one of a few to have musical ambitions following their professional sporting career. NBA star Victor Oladipo has also established a solid body of music in between his times on the basketball court and was featured on The Masked Singer Season 2 as Thingamajig.
Seeing an NFL star like Keenan Allen unmasked this late in The Masked Singer might be one of the more shocking reveals for audiences. After all, it isn't too often that football players thrive on this show. Rob Gronkowski, for example, advanced mainly based on charisma in his season, even though he flubbed up some of his dance moves. 
Gargoyle was one of two people eliminated on the latest episode of The Masked Singer. Viewers also saw Mantis eliminated, who was revealed to be actor Lou Diamond Phillips. As previously mentioned, Medusa will go on to the Quarter Finals and take on California Roll, Macaw, and UFO. Ultimately, only one of these contestants will win the Fox series, but it's impossible to figure out at this point which one will reign supreme. 
The Masked Singer airs on Fox on Wednesdays at 8:00 p.m. ET. Season 9 is quickly winding down, and we'll soon have another winner of the Golden Mask trophy. Catch up now with a Hulu subscription, or check out new episodes of other television shows.