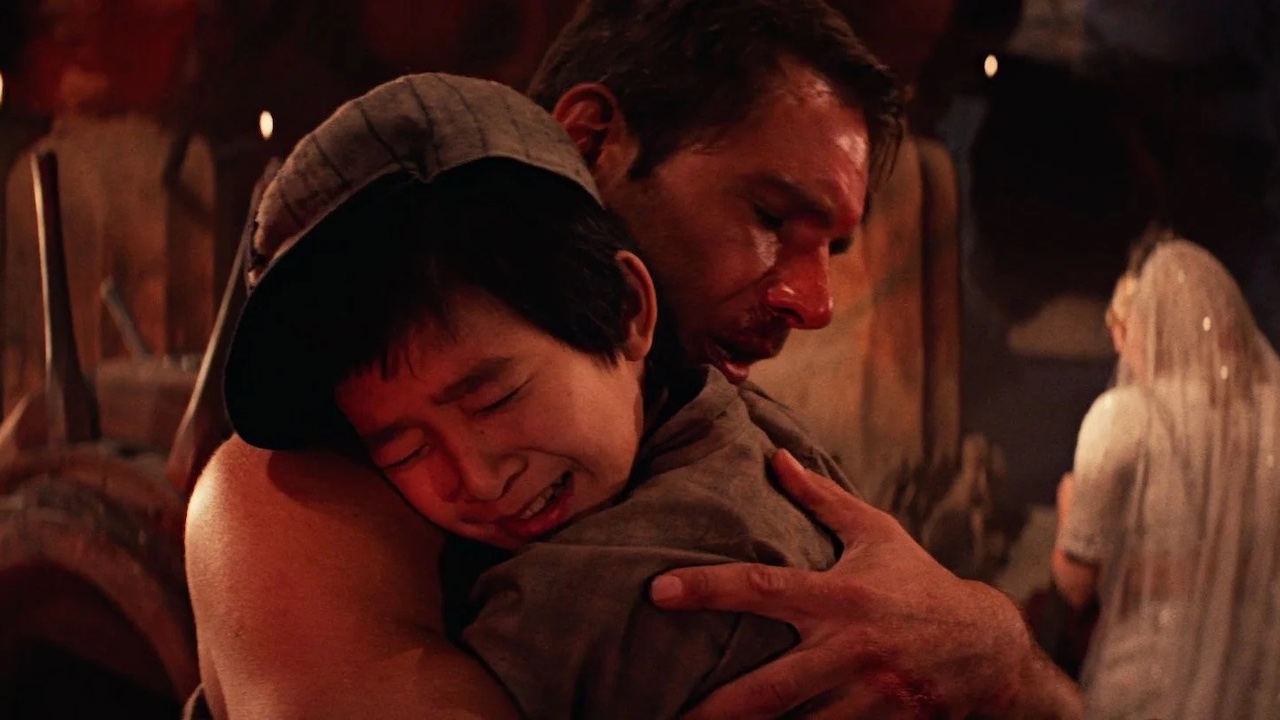 Ke Huy Quan has been getting a lot of positive attention ever since his Oscar-winning role in Everything Everywhere All At Once. While Quan stepped away from acting for a long time, over the last year he's been the talk of the town as a new generation gets to know him, and others remember him for his roles as Short Round in Indiana Jones and the Temple of Doom and Data in The Goonies. His debut role as a young child actor still resonates with the fans, and they've made it clear they wanted to see him return as Indy's sidekick in the 2023 movie schedule's Indiana Jones and the Dial of Destiny. Now, the actor has responded to the fan's wishes for him to return to the iconic franchise. 
When Ke Huy Quan was only 12 years old, he was cast as Indiana Jones' young sidekick Short Round in Steven Spielberg's Indiana Jones and the Temple of Doom. With this Best Actor winner receiving a lot of media attention after his memorable Oscar win, fans have been demanding that he reprise his iconic role in Dial of Destiny. Now, the 51-year-old actor opened up to ET about the love for his character, and if we should expect a cameo, saying:
It's a real shame because after Ke Huy Quan made his comeback to Hollywood, you'd think it would be only natural to include him in the new Indiana Jones movie. However, he has no resentment toward the franchise, and has thanked Steve Spielberg many times for including him in not one but two movies (the second one being The Goonies). 
Plus as The Temple of Doom was a prequel to the action-adventure franchise, the role would have likely been recast anyways to show an older Short Round. However, these days it would be totally possible to bring the EEAAO actor back as his cute character. Imagine if, down the line, we got a Short Round spin-off with this spunky sidekick being the hero of his own story, that would be awesome. With franchises continuing to expand to the point of being neverending, you never know.
We may not get to see Indiana Jones and Short Round reunite again anytime soon, but we did get to see Harrison Ford and Ke Huy Quan reunite decades later on a few occasions. The two Indiana Jones co-stars saw each other at D23 with Quan saying he was worried because he didn't know if the Star Wars star would recognize him all these years later. Fortunately, Ford happily did, and the two of them embraced in a big hug taking a photo to commemorate the moment. 
Another heartfelt moment came at this year's Academy Awards. Ford and Quan gave each other a giant hug on the Oscars stage as the Ender's Game actor presented Quan and the cast and crew of Everything Everywhere All At Once with the Best Picture award. On the screen right behind them, you could see the very happy Goonies actor giddily hugging "Indy" with this occasion clearly being on the highlight reel of his life. He even admitted to ET that he considers his Oscar trophy his "new best friend" which he keeps safely in his home office.
Despite not being in Dial of Destiny, Ke Huy Quan said he'll still be first in line to see Harrison Ford crack that whip again. We can still see this talented actor continue to flourish on the small screen though, as he's set to star in American Born Chinese and the second season of Loki which will both be available with a Disney+ subscription later this year. He'll also be part of the ensemble cast of the upcoming sci-fi adventure film The Electric State which those with a Netflix subscription will be able to enjoy next year.