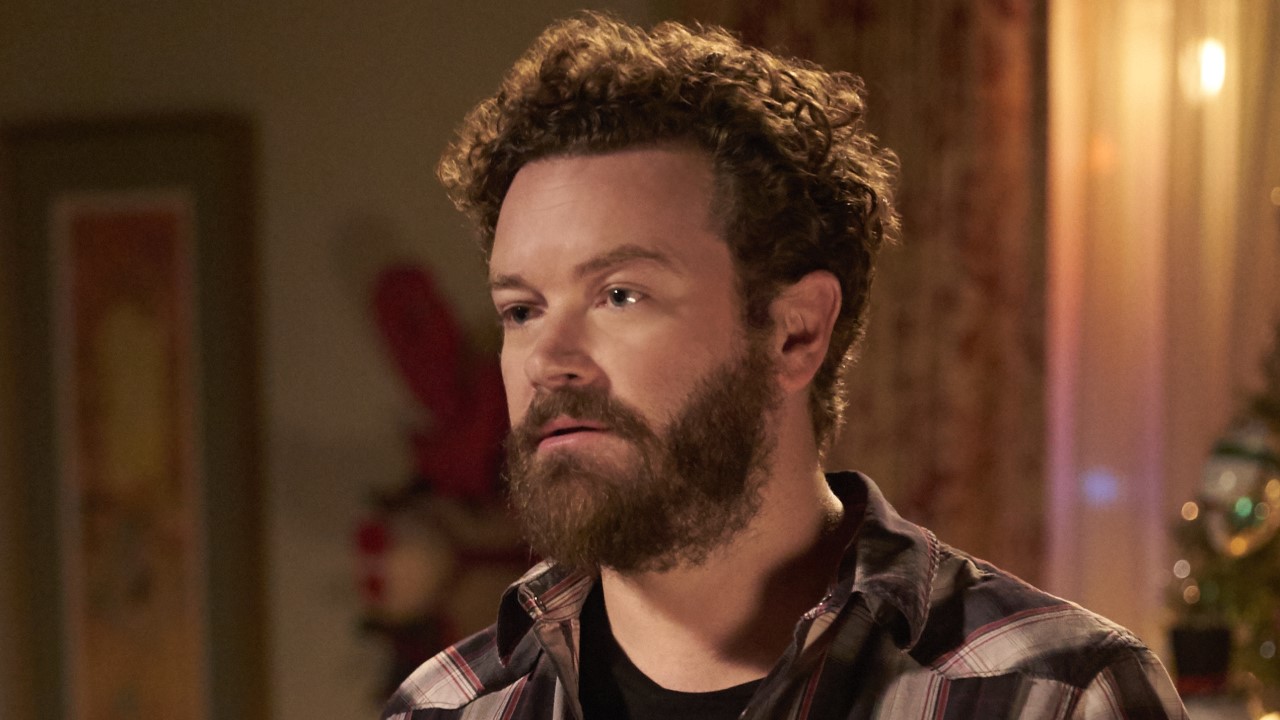 Trigger Warning: This story contains graphic details related to alleged sexual abuse.
Danny Masterson's rape case was declared a mistrial back in November due to a hung jury but, now, the That '70s Show alum is back in the courtroom for a retrial. Though the proceedings have only just begun, there have already been a few notable developments, one of which was Leah Remini's presence during the trial. Witnesses are now taking the stand, and one of Masterson's ex-girlfriends provided testimony this week. In the process, the woman provided harrowing details on her alleged experiences with the actor, who she reportedly began dating in 1996.
The lady in question is one of three Jane Does, who accused Danny Masterson of sexually assaulting them between 2001 and 2003. At the time, they (like the actor) were members of the Church of Scientology. When Masterson's ex took the stand on Tuesday, she claimed he raped her in their bed in 2001. The woman recalled (via the Associated Press) that on that night, she attempted to tell him that she didn't want to engage in sexual intercourse. Masterson, however, allegedly overpowered her, keeping her down by pinning her arms behind her head: 
She says that the Ranch actor later got physical after she freed one of her arms and used it to pull the hair at the back of his head. The sitcom star had purportedly been angered because one of his pre-established "rules" in the relationship was that his hair and face couldn't be touched. The witness would go on to allege that he hit her jaw with a partially closed fist and spit on her before getting away from her. 
This was allegedly just one of several negative experiences she had while she was involved with the Hollywood veteran. She says that while the five-year relationship was initially pleasant, it eventually devolved into a situation that involved physical and sexual. Other claims include multiple occasions in which she'd awaken to find him on top of her and the actor allegedly grabbing her hair and dragging her out of the room naked if she refused sex. Additionally, the Jane Doe believes that she was drugged during one particular night they spent together. According to the lady, the entertainer later admitted to having sex with her while she was unconscious and merely laughed when questioned about it. (For the sake of clarity, it should be pointed out that the actor isn't being charged over that alleged incident.)
Police began investigating Danny Masterson over these alleged acts in 2017, and he was formally charged with raping multiple women in 2020. Both he and the Church of Scientology were also sued by the accusers a year earlier. Today, the Men at Work alum is charged with three counts of rape and could serve 45 years to life in prison if he loses the case. Masterson has pleaded not guilty throughout the proceedings and chose not to take the stand during the first trial.
The woman is expected to reappear in court today, Wednesday, April 26, to provide additional testimony. Danny Masterson's rape retrial will reportedly continue for another four weeks, and the witness list is expected to be mostly unchanged from the last trial.