Warning: SPOILERS for the Superman & Lois episode "Of Sound Mind" are ahead!
Earlier this month, Bosch actress Daya Vaidya appeared in the Superman & Lois episode "Head On" as an unnamed cancer patient who spoke with Tyler Hoechlin's Clark Kent while Elizabeth Tulloch's Lois Lane was going through chemotherapy. As of tonight's episode, "Of Sound Mind," this character, named Peia, has been revealed to be someone much more significant to this season, as she's not only romantically tied to Chad L. Coleman's Bruno Mannheim, but also the powerful Onomatopoeia. So needless to say we'll be seeing much more of her over the course of the season, and Vaidya talked with CinemaBlend about her great experiences working with Coleman and Hoechlin, the former of whom she called her "acting soulmate," and the latter of whom she described as "Superman in real life."
Ahead of this episode airing, I spoke with Daya Vaidya about her work on Superman & Lois, which really deserves a lot more love (HBO Max subscribers can stream the first two seasons now). Following her first appearance on The CW series, the actress shared on Instagram how some of her dialogue was taken from words she said to the producers in real life when she was cast, and she told me she felt "moved" by the writers being willing to add this "authenticity" to the character. On the subject of what it was like shooting her first scene on Superman & Lois, Vaidya said this:
At the end of "Too Close to Home," Lois decided she would sign up as a chemo patient at the hospital located in Hob's Bay that's being run by Bruno Mannheim, as she's determined to find proof that will expose him as one of Metropolis' top crime bosses. While Lois was trying to dig up dirt on Bruno in "Head On," Clark chatted with Peia and the other chemo patient about their experiences with breast cancer, giving him a better idea of what awaited Lois during her own battle with breast cancer.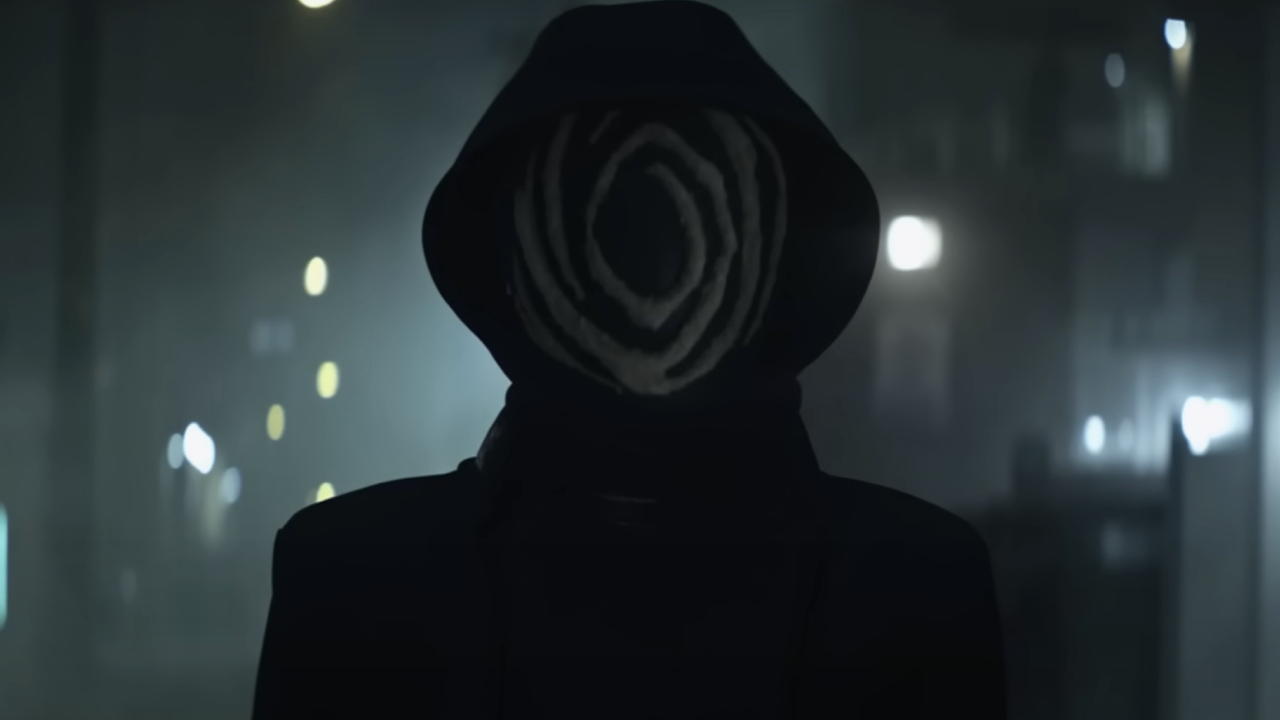 But now we know that Daya Vaidya's character is more intimately tied to this season's story beyond simply being a fellow patient at the same hospital Lois Lane goes to. She and Bruno Mannheim are married, and she gets her hands dirty for the criminal organization as the sound-manipulating Onomatopoeia, who's been a DC Comics villain for over 20 years. "Of Sound Mind" saw her and Superman finally coming to blows, though unfortunately, following the battle, her powers are fading. While Vaidya understandably did not spoil for me how that fight ended when I interviewed her, she did compliment Tyler Hoechlin for his work ethic, saying:
We got our first taste of Onomatopoeia in Superman & Lois towards the end of the Season 3 premiere, when she showed up to "shoot" Henry Miller using her sound-based powers before he said too much, and then she returned in the following episode to kill George Dean and retrieve the evidence the ex-mayor had hidden after Lana Lang and John Henry Irons found it. At the time I spoke with Daya Vaidya, she also wasn't willing to go into specifics regarding her character's dynamic with Bruno Mannheim, but she did confirm my speculation that Onomatopoeia is no more minion to the crime boss, then showered Chad L. Coleman with praise: 
The full scope of Bruno Mannheim's plan remains shrouded in mystery, but along with it involving giving terminally-ill prisoners superpowers in exchange for carrying out the villain's directives, we also saw at the end of "Head On" that he had his people raid a D.O.D. facility to retrieve Bizarro Superman's body, and that'll obviously spell out trouble. Between all that and the power at Onomatopoeia's disposal, not to mention Michael Cudlitz's Lex Luthor arriving later in the season, there's a lot on Superman's plate to deal with in his superhero life. Now the big question that's on my mind: when will Clark and Lois learn that Peia and Onomatopoeia are one and the same?
New episodes of Superman & Lois air Tuesdays at 8 pm ET on The CW, and if you're wondering what other shows are currently airing or will be soon, consult our 2023 TV schedule. As of right now, it's unclear if the DC series will return for Season 4, but main cast member Wolé Parks is optimistic about its chances for renewal.