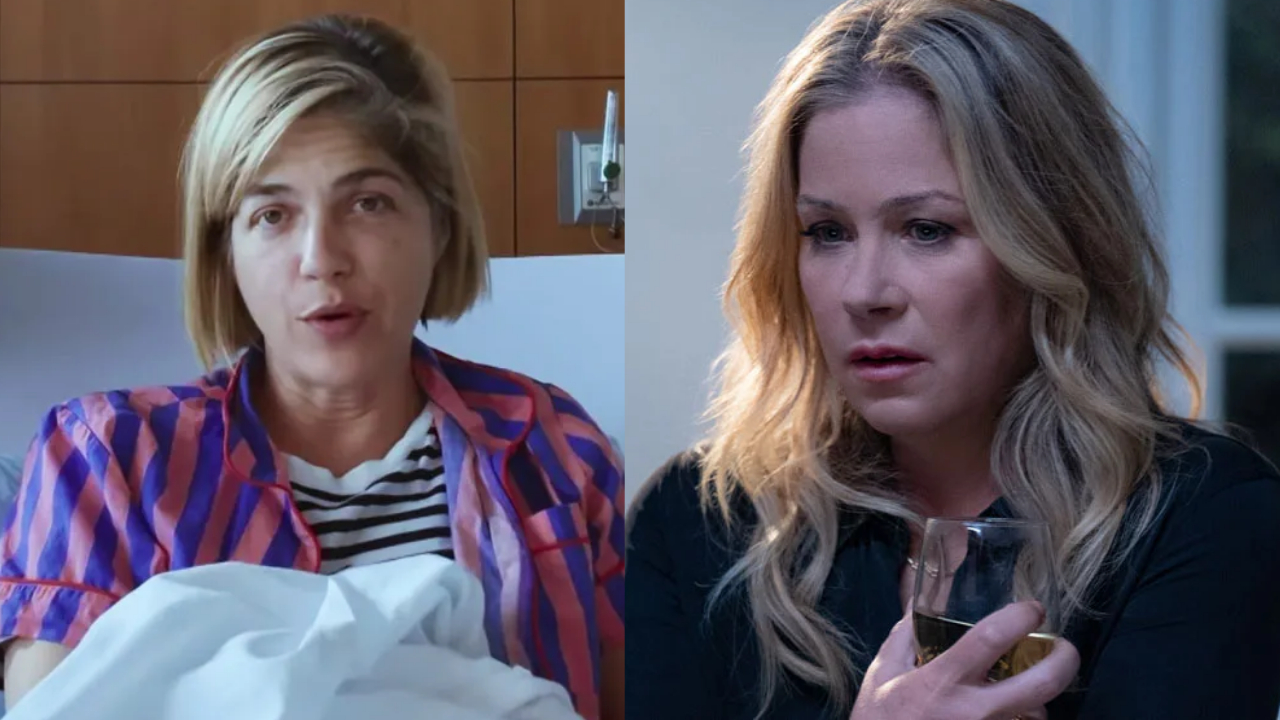 In the matter of a few years, both Selma Blair and Christina Applegate have shared with the public that they were diagnosed with multiple sclerosis (MS), a chronic disease of the central nervous system that an estimated one million people live with in the United States. As it turns out, Applegate's diagnosis, which occurred while she was filming the final season of Dead To Me in 2021, was actually caught in part due to Blair encouraging the fellow actress to get tested for MS. 
Selma Blair was diagnosed with MS back in August 2018, which she made known to the public a few months later via Instagram. Since learning she was living with the disease, Blair has shared her experiences with it, along with speaking out about the importance of disability representation in media and making her documentary, Introducing, Selma Blair. 
Christina Applegate Credits Selma Blair For MS Diagnosis
Selma Blair And Christina Applegate are apparently longtime friends following the actresses both appearing in 2002 rom-com The Sweetest Thing alongside Cameron Diaz. Applegate recently spoke to the connection Blair's diagnosis had with hers, sharing the following: 
As Christina Applegate recalled, Blair had a direct effect on the actress learning she had MS as well. A couple of months ago, the Dead To Me actress got real about how the illness is likely to see the end of her acting career considering the job frequently demands 12-14 hour days. Applegate said she hopes to do "a shit ton of voiceovers to make some cash" to feed her daughter and maintain her quality of life.
Applegate has also spoken of gaining 40 pounds since her diagnosis due to "inactivity and medications." The fact that the actress didn't realize what her condition was until she spoke with someone who was actively dealing with it as well goes to show that there's still some misinformation about the disease among people and doctors as well. Applegate's recent comments come via British Vogue's latest cover story featuring Selma Blair. 
In the interview, Blair opened up further about living with multiple sclerosis, sharing that it was misdiagnosed and ignored for more than 40 years. Along with Blair sharing that her condition that started showing signs when she was seven was written off, she had this to say about her own experience being a Hollywood actress with a disability back in the early 2000s: 
Blair said that prior to her diagnosis, she "gave up almost," but since she's felt like she's been given a new life. Last year, she became one of the few disabled contestants on Dancing With The Stars before gracefully bowing out early and has hopes to make a cameo in Legally Blonde 3. Both these women are so brave for having these important conversations about their experiences with MS. You can check out three seasons of Applegate's latest and possible last major performance in  Dead To Me, which is viewable with a Netflix subscription.