With Ant-Man and the Wasp: Quantumania having come out in February and now being available to buy digitally, with its physical release following next month and drop to Disney+ subscribers yet to be revealed, there are now just two upcoming Marvel movies left to look forward to this year. The next of those is a little over a week away, with Guardians of the Galaxy Vol. 3 delivering the final hurrah with the title characters together as a group. We also know that we'll learn more about the origins of Rocket, the "secret protagonist" of the Guardians franchise, which includes meeting one of his old friends, Lylla the otter. Well, thanks to James Gunn, it's been revealed that this character is voiced by an established MCU favorite.
The filmmaker shared this information on Twitter while promoting a Vol. 3 clip posted by Collider, announcing that Linda Cardellini, who previously appeared as Laura Barton, wife of Jeremy Renner's Clint Barton/Hawkeye, is voicing Lylla. This marks the fourth time that Cardellini and Gunn's professional paths have crossed, as the former played Velma Dinkley in the two Scooby-Doo movies the latter wrote, and then they directly collaborated together on Super. Outside of the MCU, the last few years have seen the actress appear opposite Tom Hardy in Capone and co-star with Christina Applegate in Dead to Me, which can be watched with a Netflix subscription.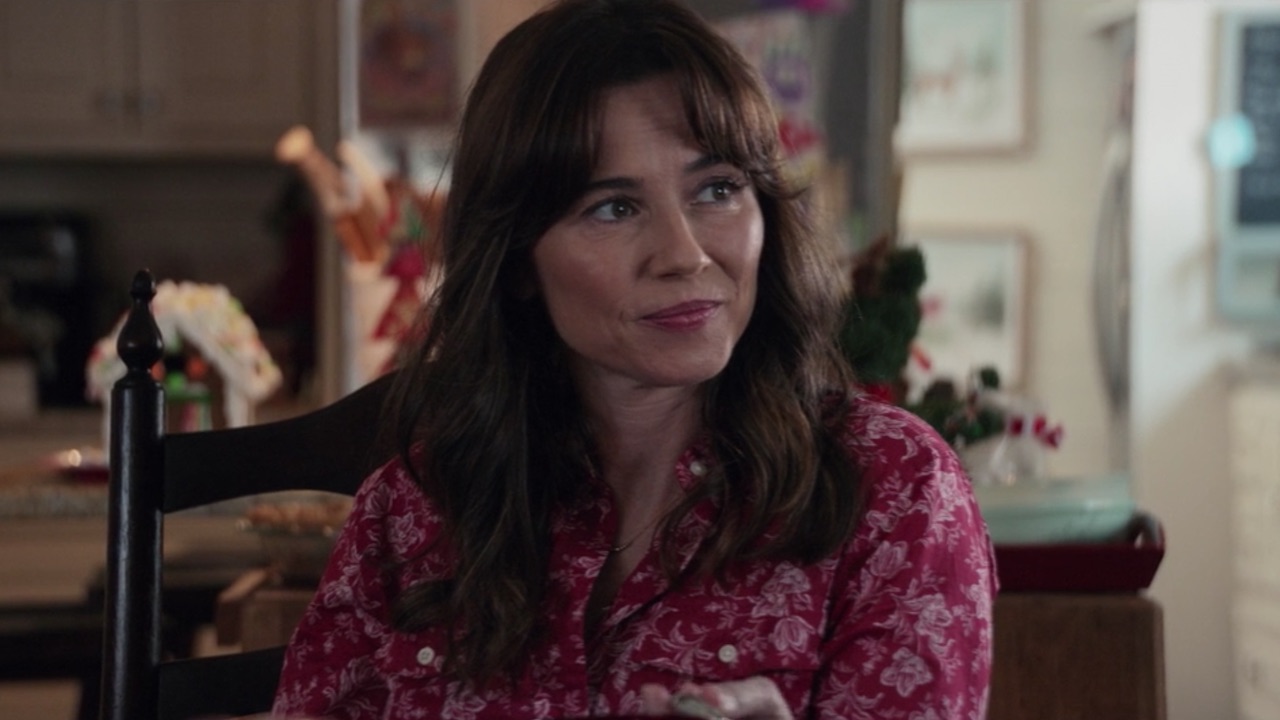 The aforementioned clip shows a look back into Rocket and Lylla's past on Counter-Earth, when they were subjects of Chukwudi Iwuji's "complete piece of shit" character, The High Evolutionary, and deciding their names with their fellow chatty animal pals, Asim Chaudhry's Teefs the walrus and Mikaela Hoover's Floor the rabbit. This moment from Guardians of the Galaxy Vol. 3 is an emotional watch, as the four animals are talking while locked up in their respective cages, thinking of when they'll be able to forge their futures together in "the new world," and we see that all of them have robotically altered in various ways. When he shared this clip on social media, James Gunn said the friendship between Rocket and those other animals was "one of audiences' favorite aspects of the movie" during early test screenings.
Meeting Lylla, Teefs and Floor is how those checking out Vol. 3 will get insight into what Rocket's life was like long before he met Star-Lord, Gamora, Drax, Groot and his other fellow Guardians, and it was anything but an enjoyable life outside of his relationship with The High Evolutionary's other test subjects. As Gunn explained:
Although it looks like Rocket and Lylla will reunite during Vol. 3's present-day story, it's unclear if that'll be the same for Teefs and Floor. Will Rocket also get to see them during his latest adventure with the Guardians, or did they meet tragic fates long ago? We'll have to see the movie for ourselves to learn that answer, but the good news is that the early buzz on Guardians of the Galaxy Vol. 3 is largely positive. The movie is also notable for being the first cinematic MCU entry to drop an f-bomb, and, just like its predecessors, will boast a killer soundtrack, which includes some '80s and '90s classics.
Guardians of the Galaxy Vol. 3 opens in theaters on May 5. Make sure you you're caught up on their previous exploits by going through their Marvel movies in order, as well as The Guardians of the Galaxy Holiday Special, on Disney+ before heading out to see the threequel.