Compared to the North Star when it came to freestyle music Stevie B. has recently unveiled one of his best ever "Take it All Back" featuring the legendary Pit Bull and remixed by DJ Sama, revealing to the new generation a tempting taste of some of the best dance music ever recorded.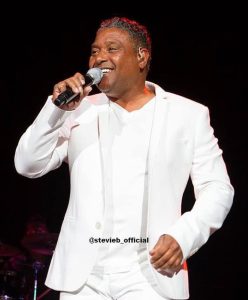 Always at the edge of things, Stevie B.'s "Party Your Body" awoke a new era of dance music in South Florida's club scene. The super hot single would be followed by tracks that quickly flew across the nation including: "Spring Love", "Dreaming of Love", "In My Eyes", "Love Me For Life", "Love and Emotion" and a parade of others proving the artist's talent and worldwide relevance. After 3 platinum albums, 13 top 40 dance hits, and a classic #1 hit Stevie B. has once again released magic with "Take it All Back."
Freestyle music was also labeled Latin freestyle and emerged originally in New York and Philadelphia. It's very often encompassed themes of heartbreak within the urban environment. It had a great influence on hip-hop, electronic dance, and an impact on the UK's club music scene. It boasted a unique upbeat tempo and was everywhere in the late 80s and early 90s. Aside from Stevie B other freestyle artists were Lisa Lisa, TKA, Exposé, The Cover Girls, Noel, and many others.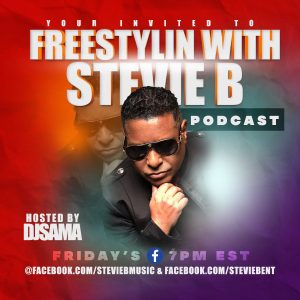 Poetry is the art of revealing the precious truth with words. The lyrics of "Take it All Back" not only remind us of the dazzling era of Freestyle but also infuse the epic sample of hits by Stevie B. The music is over the top with electronic bedazzlement, the artistry is intense bringing back a style of music that should never have left, and it never hurts to have a sampling of PitBull around.
5/5 Stars
Watch the "Take It All Back" (DJ Sama Remix) lyric video produced by Tolga Katas here:
Don't Miss the Freestylin With Stevie B Podcast Hosted by DJ Sama Fridays at 7 PM ET at https://www.facebook.com/steviebmusic and https://www.facebook.com/steviebent
Follow Stevie B on the web:
Official Website:
Youtube:
Facebook:
https://www.facebook.com/steviebmusic
Instagram:
https://www.instagram.com/stevieb_official/
Spotify:
https://open.spotify.com/artist/6V7pNWhlJpD0s0bMdB1PU9
Tik Tok: