John Legend is entering the world of skincare. The EGOT winner has announced his gender-neutral skincare brand, Loved01 (pronounced "Loved One"), launches globally on Feb. 1.
According to the Loved01 homepage, which is still under construction, the products are "crafted to moisturize, nourish and uplift melanin-rich skin."
Legend aligned himself with A-Frame Brands for Loved01, formulated in consultation with board-certified dermatologist Naana Boakye, a Black woman.
"Our skin is beautifully rich and colorful, but it also needs constant care, love, and healing. Our goal is to create high-quality yet accessible products because everyone should experience the joy of beautiful and healthy skin," Legend said.
Legend's Loved01 line, ranging from $10 to $15, is comprised of the following six products: exfoliating cleanser; face and body moisturizer; face and body oil; face and body wash; shave cream; and toning mist.
"There's a wealth gap," Legend told Cosmopolitan. "We couldn't price the products in a way that a lot of Black and Brown people couldn't afford knowing that there's an income gap—we didn't want to do that."
Loved01's products will be sold on its website, as well as in 2,000 CVS stores and 500 Walmart locations. (Loved01 will officially hit Walmart stores in March.)
Legend is already a proud beauty ambassador, approving products by Kiehl's and SK-II since 2019. 
Legend's new skincare line follows the recent iHeartRadio Music Awards nomination for Favorite Residency (Love In Las Vegas). The winner of the social award, voted on by fans, will be revealed on Fox on March 27 at 8 p.m. ET.
The Grammy-winning singer and songwriter's 2022 residency, Love In Las Vegas, promoted his eighth studio album, LEGEND.
The double album was released on Sept. 9, 2022. Legend's follow-up to his Grammy-winning album Bigger Love featured contributions from Jazmine Sullivan, Ty Dolla $ign, Jhené Aiko, JID, Amber Mark, Ledisi, Muni Long and many more.
LEGEND yielded the top-five R&B hit "Honey," which featured Long.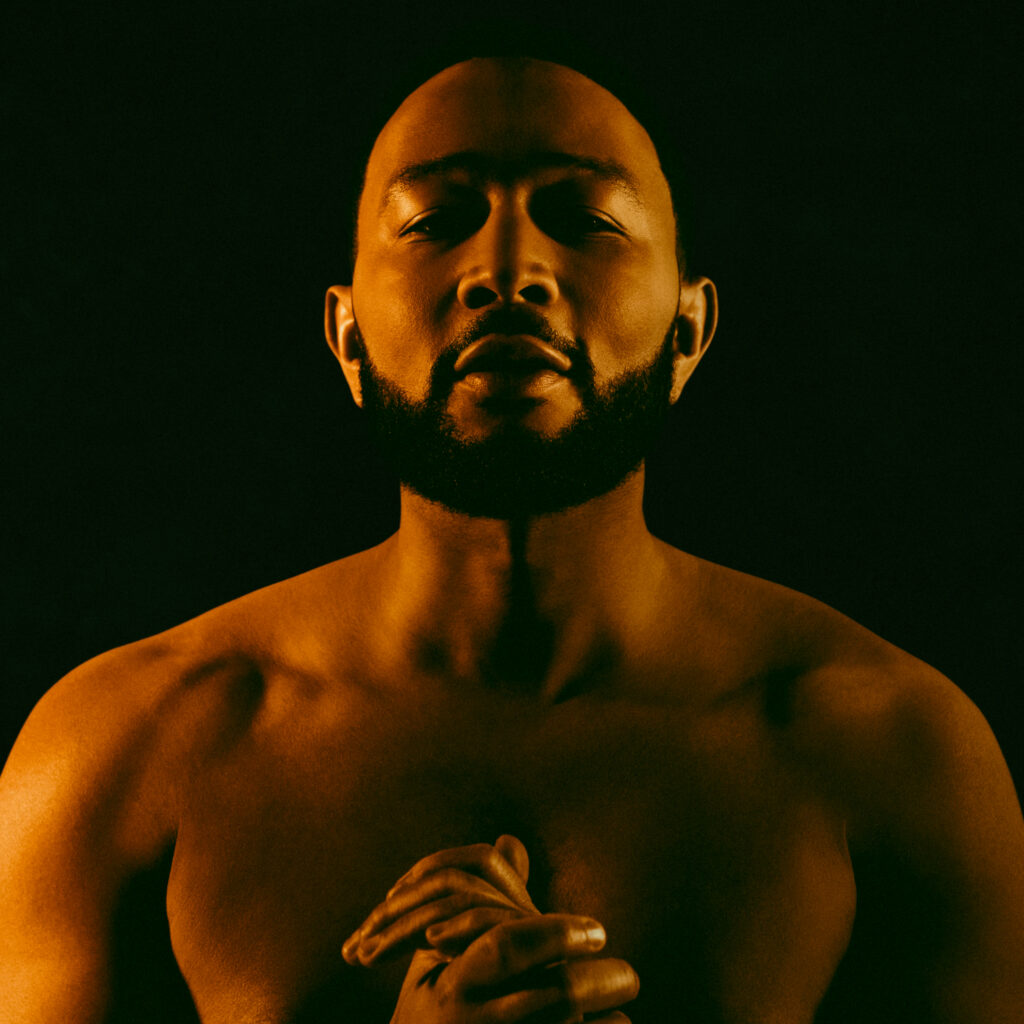 The album, Legend's first for Republic Records, debuted at No. 10 on Billboard's Top R&B Albums chart and No. 18 on the Top Album Sales chart.
In an interview with Rated R&B, Oscar and Grammy winner Tiara Thomas talked about her experience co-writing "Good" from LEGEND.
"You can tell he respects creatives; sometimes artists are not like that," Thomas explained.
"With John Legend, for someone who's at his stature, he was like, 'Yo, what do you think about this?' He would sing something and ask me what I thought about it, and I was like, 'I do this all the time, but John Legend is asking me what I think about something, like how he's singing.' I thought that was really cool."
In December, Legend teamed up with Apple Music to release LEGEND (Solo Sessions), an EP comprised of five songs performed on piano from his Republic Records debut.
"I really thought about each song and what songs I could do cool versions of on piano," Legend told Apple Music.
He added, "Some of them, I would want to stick closer to the original vibe and energy of the original recording. But some of them, I thought it'd be fun to do a really fresh take on it. I wanted to record them in a way that was more intimate so that people could really feel and listen to every lyric."
That same month, LEGEND placed at No. 7 on Rated R&B's 30 Best R&B Albums of 2022 list.
"On LEGEND, the artist who formerly went by his birth name shows exactly why he's earned the 'legend' title: he can make timeless music for any occasion while staying true to his artistry," Rated R&B's Keithan Samuels wrote.
Up next for Legend is the 2023 Grammys. He's nominated for DJ Khaled's "God Did" in the following categories: Song of the Year, Best Rap Performance and Best Rap Song. JAY-Z, Rick Ross, Lil Wayne and Fridayy also guest on the track.