October 14th, 2022 sees award winning UK singer/songwriter Tony Moore release his brand new single "I Cry For You" on miniMAJOR Music across all digital platforms. The song was written in the middle of 2020, on the night when his Mothers dementia became so bad that she didn't recognise him.
Tony says "This was a devastating moment in my life and I turned to music to help me channel my grief. Having played this song many times live now, I have discovered so many other people that have had the same or similar experience, so I wanted to put this song out for all of us"
Everything was performed, recorded, produced and mixed entirely by Tony on his own in the shed at the bottom of his Mother's garden, where he had set up a studio during the lockdown. The track was Mastered by Wes Maebe at the legendary Galaxy Studios in Belgium.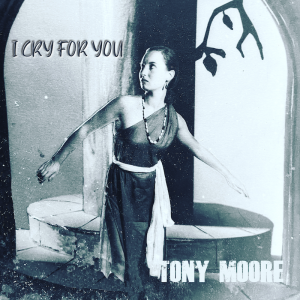 Tony Moore is an artist with a long career in the music business. He started as a keyboard player in the band Iron Maiden at the end of the 70's, before they had signed their first deal. After he left he joined the lineup of a band called Tanz Der Youth formed by Brian James from The Damned. In the early 80's his band Radio Java recorded an album at Abbey Road and had success in The Netherlands. In 1986 he became keyboard player in a new band called Cutting Crew (I Just Died In Your Arms Tonight) touring and recording with them till late 1988. He has been awarded the much coveted Gold Badge award for services to the UK Music industry as well as the sole inductee into the Music Managers Forum Roll Of Honour in 2004.
As a songwriter and creator Tony has been very prolific over the last few years and Love Never Dies, a song that Julian Lennon co-wrote with him, has just come out on JUDE, Julians brand new album.
Tony is currently working on his critically acclaimed one man show and album called AWAKE.
https://www.tonymooremusic.com
https://www.awakemusic.info
https://www.instagram.com/tonymoore