Billboard recording artist April Rose Gabrielli is going on a week-long tour to promote her new single "Bad Habit (Don't Make Me Bad)" with Sofar from March 11-17th, 2022. "Bad Habit (Don't Make Me Bad)" is the follow-up to her Billboard smash hit "Do You?" that was released through Soho Records & AWAL/Sony.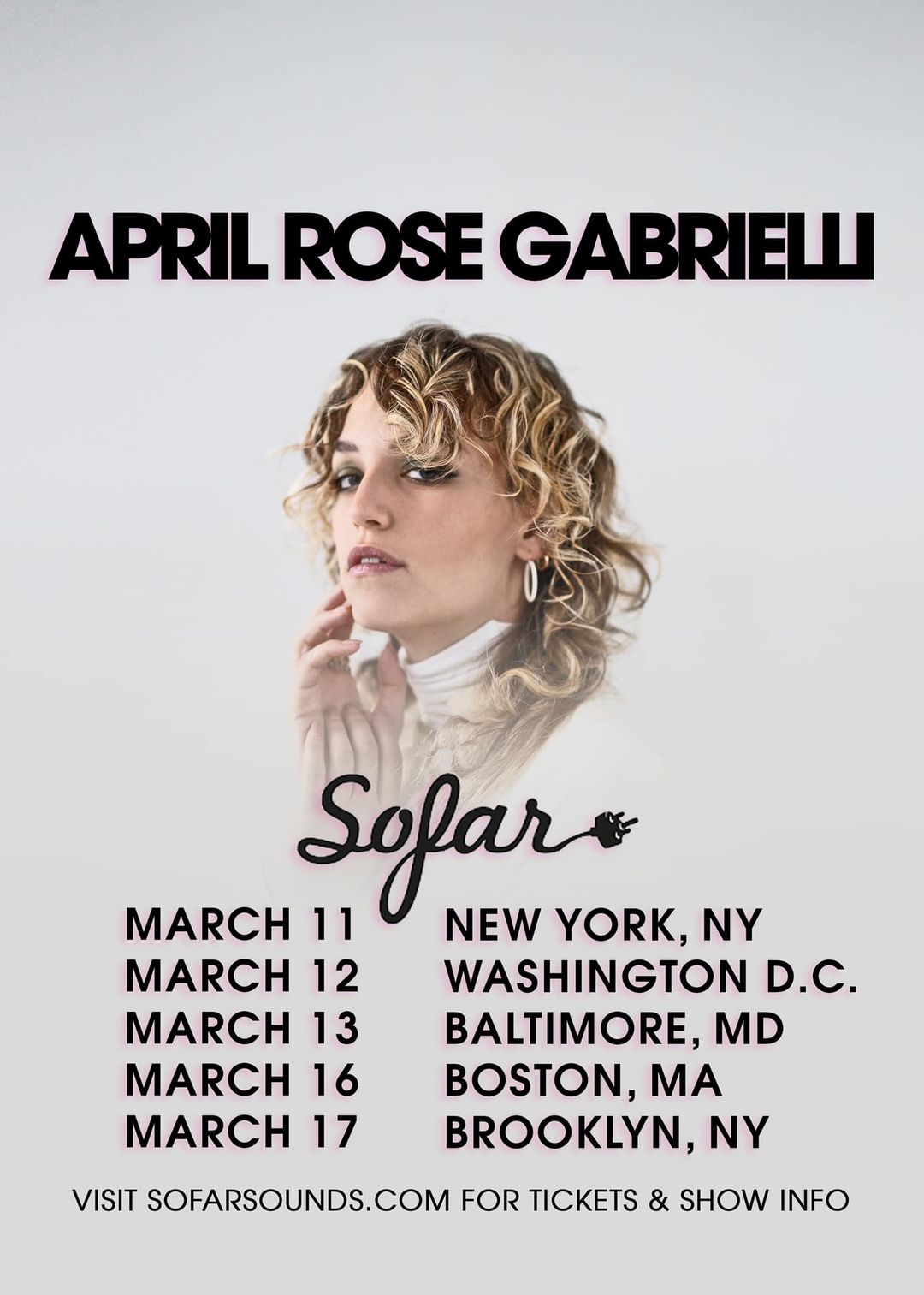 New Yorker, April Rose Gabrielli, is a solo artist & rock singer who has traveled the world, working with bands, performing to large audiences; sometimes headlining, sometimes playing keys and backing with her perfect harmonies.
April Rose Gabrielli is releasing her new single on the heels of an amazing 2021, where she hit #1 on the DRT Global Top 150 Independent Airplay Chart, won an Akademia Music Award, charted on Billboard, was nominated for an HMMA Award, was chosen as the Official Selection of the "Female Voices Rock" film festival, performed on Wonderama TV in Times Square twice, was added to MTV Spankin' New and MTV U Rotation and had a single featured in "Not The Science Type" which premiered at the Tribeca Film Festival.
The Sofar Sounds tour begins March 11th…
March 11 New York, NY
March12 Washington D.C.
March 13 Baltimore, MD
March 16 Boston, MA
March 17 Brooklyn, NY
Visit https://www.sofarsounds.com for ticket and show information.
Download  "Bad Habit (Don't Make Me Bad)" on Apple Music here:
https://music.apple.com/us/album/bad-habit-dont-make-me-bad/1605206603?i=1605206605
Stream "Bad Habit (Don't Make Me Bad)" on Spotify here:
Follow April Rose Gabrielli on the web:
website – https://www.aprilrosegabrielli.com
facebook – https://www.facebook.com/aprilrosegabrielli
instagram – https://www.instagram.com/aprilrosegabrielli
twitter – https://www.twitter.com/aprilrosegabrie