World-renowned composer/singer/songwriter Randy Edelman is releasing his new single "How Could I Let You Go" featuring Chioma on Tribeca Records (a SohoJohnny Enterprise) on Tuesday, February 22nd, 2022. "How Could I Let You Go" is the follow up to his smash hit pandemic anthem "Comin' Out The Other Side."
Randy is responsible for creating an endless cascade of many of the world's most known soundtracks including: Ghostbusters II, 27 Dresses, While You Were Sleeping, The Last of the Mohicans, Kindergarten Cop, Dragonheart, XXX, Twins, My Cousin Vinny, The Mask, Beethoven, Dragon: The Bruce Lee Story, Anaconda, Mummy 3, Gettysburg, Billy Madison, Leap Year, The Whole Nine Yards, EdTV, Daylight and an endless array of others. Some of the television shows and series he scored include: MacGyver, Mr. Sunshine, Backdraft 2 for Netflix, and Citizen X for HBO. These credits only touch the surface of his accomplishments. He has also created the music for "Dare Mighty Things" for NASA's final Shuttle launch, "Wimbledon, Grand Slam Tennis Series" for ESPN, "ESPN Sports Century," and even the NBC "on air" Olympic Theme, of which he has celebrated over 20 years of Olympic themed glory keeping the musical flame alive.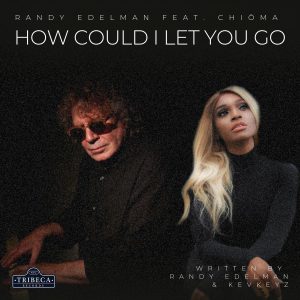 Aside from crafting and orchestrating the scores that gave life to the films, a myriad of artists have covered and recorded Randy's original songs from his solo albums. Included in that catalog is Barry Manilow's "Weekend in New England," The Carpenters' "I Cant Make Music" and Nelly's "My Place," reaching Number 1 on the Billboard Hip Hop charts. Others include Willie Nelson's"Down in the Everglades," Patti LaBelle's "Isn't it a Shame," Olivia Newton John's "If Love is Real," Blood, Sweat & Tears' "Blue Street," Royal Philharmonic's "Grey," and a list that continues endlessly. Randy has also opened live in breathtaking arenas for icons such as Frank Zappa and The Carpenters.
Like a musical Chameleon, Randy continues to compose and record lighting up the world like fireworks plunging into the night sky and shattering the darkness. The grand composer of modern and future times has just released his highly anticipated anthemic song of hope and inspiration titled "Comin' Out the Other Side." The single is now available worldwide via Soho Records. The song promotes an epidemic of joy and happiness as a grand finale to a time best forgotten….
Pre-order your copy of "How Could I Let You Go" by Randy Edelman featuring Chioma on Apple Music here:
https://music.apple.com/us/album/how-could-i-let-you-go-feat-chi%C5%8Dma-single/1606990025
The official website for Randy Edelman may be found at https://www.randyedelman.com