"Special Day" is the new release from Blues, Jazzy R&B singer/songwriter and guitarist Jon Butcher. The song is a Reggae based upbeat track which embraces the warmth of an ordinary day and as most songs in the genre touches upon a semi-protest theme. The song comes as a prelude to an album Butcher will release later this year with the same name.
Jon Butcher hails from Boston and has played on the same stage with BB King, Leland Sklar, J Geils Band, James Taylor and many others. He also has a multimedia production company and state of the art recording studio. There he has produced music scores for HBO, Ugly Betty, Star Trek: The Next Generation, and Hendrix: The Movie. His videos have appeared on MTV, and his albums have charted on Billboard. He has also been nominated for a Grammy.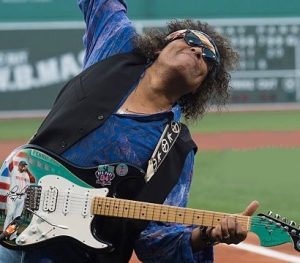 Butcher considers his upcoming album his best thus far. The video accompanying "Special Day" is filmed as if it's a movie short as well as a music video. Butcher is a storyteller at heart as seen in his videos and past music tracks. He is a disciplined guitarist and has been compared to Hendrix.  "Special Day" is a special song and I am very excited to hear the rest of the album when released.
5/5 Stars
Watch The "Special Day" music video by Jon Butcher here:
The official website for Jon Butcher may be found at https://jonbutcher.com