Signed BMG rising superstar April Rose Gabrielli is dazzling the music
industry with her effervescent vocals and lighting up the world like
fireworks plunging into the night sky and shattering the darkness.
Embracing what she looks upon as destiny, April Rose Gabrielli
crushes her music to death with the weight of her devotion.
April Rose Gabrielli has traveled the world working with many bands
and performing to massive audiences, at times headlining. She is not
only an accomplished vocalist but a world class musician and a
master poet and songwriter.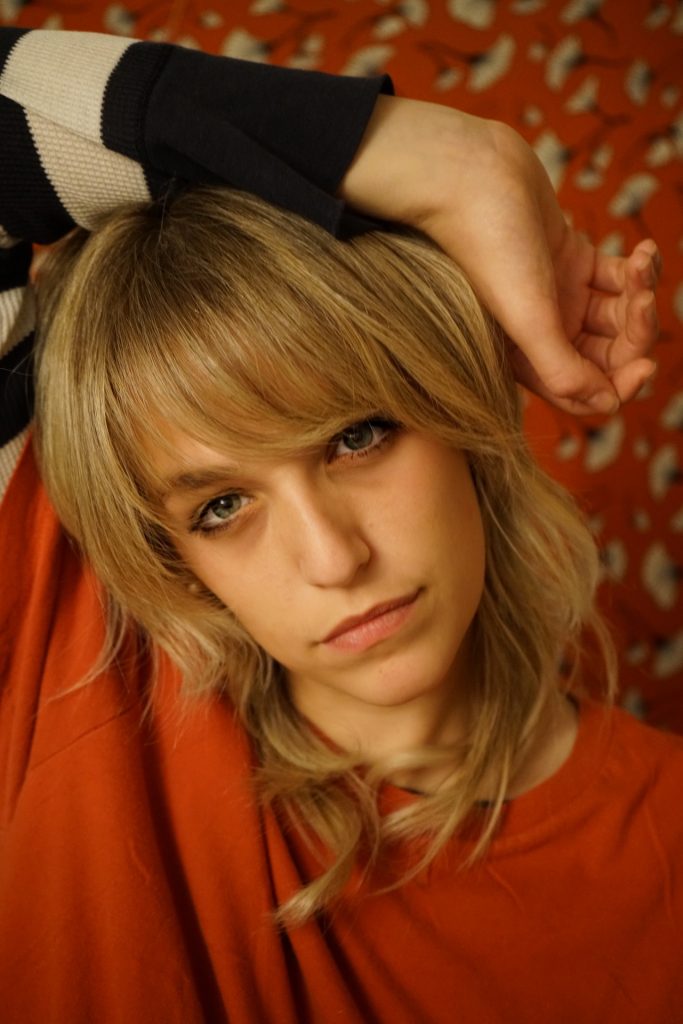 You began to delve into music at a very young age. What do you
think first inspired you to become interested in music?
My mother was in a band when she was younger and continued to
play music while I was growing up. My first memories were with my
mom either playing piano or recording. She had a recording studio in
the house as well as an upright Wurlizter piano that she bought for the
home where she taught me basic skills on the keys. She taught me
how to sing and the first songs that I learned were hers. That's kind of
where it really started. I just always felt drawn to it. I never questioned
it, I just always did it and loved it.
So, do you feel that it was almost like your destiny?
This is crazy and I don't know how to describe it, but yes, ever since I
was young I remember having a feeling. I remember being so small
that I was standing up by my living room coffee table with my hands
on the table. I remember having this memory of me thinking that I just
want to be on stage. It was my first vision. I just wanted to be on stage
to do something, but I didn't know what. But since I was really little, I
was having those feelings. I don't really know where they came from
and I thought everybody had those feelings. I only realized later that I
was a little bit more obsessive and focused than the average kid.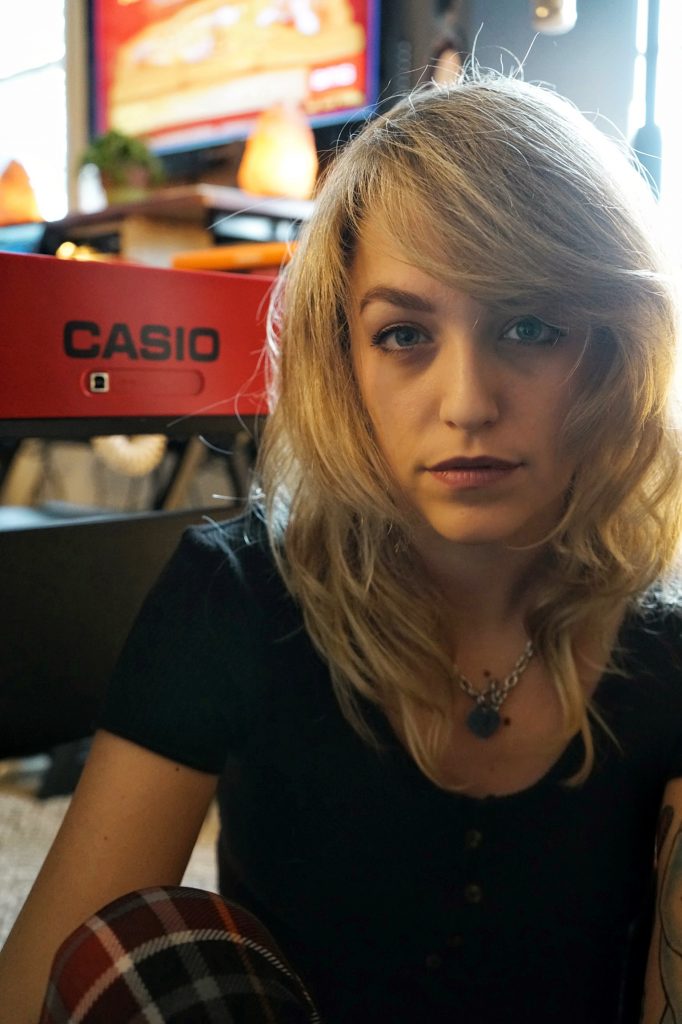 I know that you kind of sing all sorts of genres, but I feel that you
are especially a rocker chick.
Yeah… I think I'm a rocker by design. I like loud music, intense music,
intense feelings, but I also try to incorporate what I love about rock
music and powerful music into sparse, simple & Pop music; I sneak
my love for words and poetry in there too. With pop music, it's often
about repetition so a listener can easily repeat and memorize the
song. With rock, you're always trying to instill a feeling through big
sound – so I try to combine the two to get a memorable and emotional
experience.
While you were growing up who did you listen to on the radio?
My very first CD's that I loved were P!nk's 'Missundaztood' album,
*NSYNC's 'No Strings Attached' and Britney Spears' 'Baby One More
Time'….I still reference the Max Martin/00's style stacked vocal
harmonies on songs that I'm currently producing with my partner,
Kulick. Honorable mentions; Styx, Queen, Pat Benatar, Tom Petty,
Led Zeppelin and Patti Smith. I love Patti, all the stuff, her poetry and
books … She's still at it and I love her. I admire her so much, I'd really
like to do what she did with her career. I think that covers it.
Can you recall a moment in your life that changed the trajectory
for you?
There have been many moments that have been life changing for me:
when I first sat down at a piano and wrote my first song, when I first
sang on a stage, when I opened/produced my first original musical,
graduating college, playing venues I dreamt of playing… But I'd like to
say my life changed significantly in 2018 when I met Jacob Kulick,
because I don't think I would be the same if I hadn't met him when I
did. I opened for his band KULICK at Amityville Music Hall in
Amityville, NY when I was the lead singer of 'The Rose Monarch' in
late 2018. We became fast friends, writing partners and eventually he
started to coach me on my career and helped me tackle the things I
wasn't happy with or couldn't find my way around. I felt really stagnant
at the time and wanted to progress as a solo songwriter, performer
and producer. He helped me get really serious and straightforward
about the things I wanted to achieve both personally and as a self-
sufficient music machine. Not many people will willingly, without ego,
let another into their world of success like Jacob did for me, but I am
forever grateful that he was so authentically gracious to me. Our very
first writing session was one of my most successful songs to date and
now we collaborate on almost every creative and business related
project that comes our way. After we wrote our song "Scatterbrain," he
invited me on his first full-band, US/CA tour as a keyboard
player/backup singer, always gives me advice in terms of what
business and personal decisions to make and has really helped me
improve the strength of my character overall. I am also much healthier
as the two of us have run hundreds of miles alongside one another
since early 2019. I would be a much different person if our paths never
had crossed. I always hope that I can repay half of what he has
contributed to my life, spirit and career. We have a bond that can
never be topped, replaced or rivaled.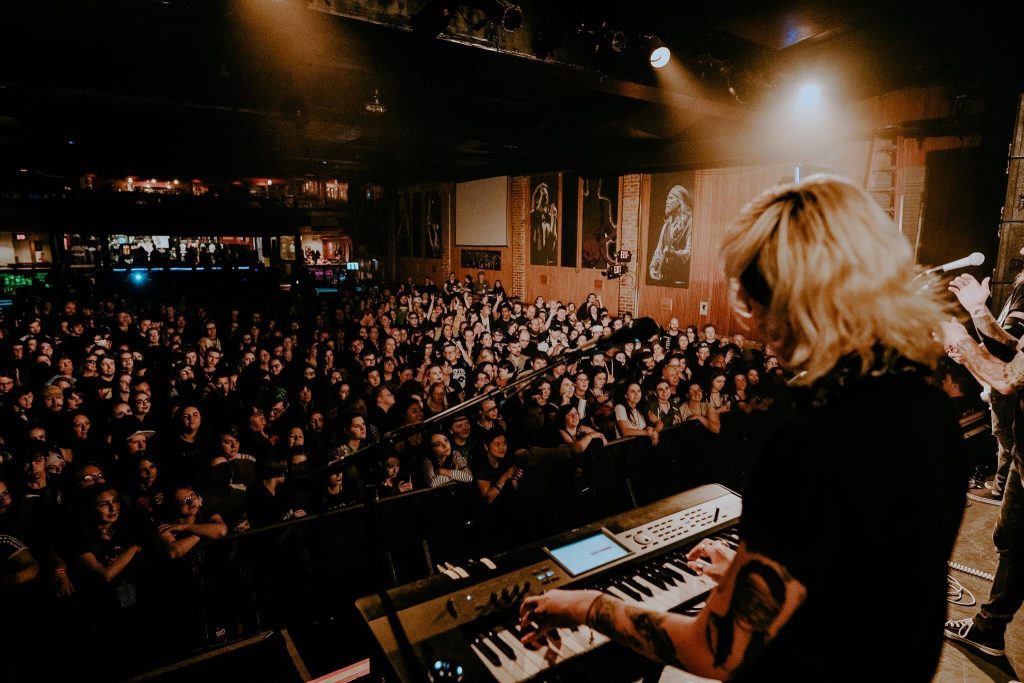 Where do you hope to be in 5 years?
I would like to be traveling with my art. I would like to be known by
more people than I am now, even if that's just one more person. I
would like to just be better than I was five years before that. I would
like to just continually be better and keep up with the forward motion.
How did you become involved with BMG, because BMG is a big
deal?
I love that I get to tell the story, because it all sounds like a cheesy
movie. I had just returned from a great tour in the summer of 2019. It
was probably the biggest one I had ever been on at that point. So,
with the excitement of big tours comes a big drop in regards to the low
energy nature of real life in between gigs. I was home and a job I had
set up upon my return had fallen through. I had -5 dollars or so in my
bank account, like no money and I was just trying to find shows to
play, something to do, anything to stay out of the house. I was really
lonely and one thing led to another… A friend had texted me and told
me that they couldn't play a gig that they were supposed to play. He
told me little about it other than "there might be cool industry people
there." I figured I would play a couple of songs to practice, meet a
couple of people and get the hell out. So, at this event I was
introduced to my beloved manager – CEO of MD25 Entertainment,
John Velasco. Although at the time to me, he was just "the really nice
sound guy," at the event who I really hit it off with. I was so depressed
at the time and he just lifted my spirits with his genuine disposition and
authentic humor… he continues to do the same today. In addition to
John, Kate Hyman who is my A&R at BMG was also there and my
lawyer Marc Jacobson was also in attendance. I basically met my
whole team in one night, at one of the lowest points of my life.
So…after the event, I kept up with John as I began to learn he was the
CEO of this amazing company, kept sending music, we met a few
times for coffee, he put me in touch with Kate and I met with her at the
BMG offices and the rest is history. I was signed to BMG in 2020 and
have been writing and producing songs, poems and art 24/7 since.
So how is it going with BMG?
It's going very well! I have been making my rounds virtually meeting
the entire BMG team. I just got my first song placement for an
amazing documentary about women. Right now, I am preparing to
reveal my solo music that I've been working on writing and producing
obsessively since 2019. I am very excited to do so in the coming
months of 2021 and I am really jazzed to have BMG's support in doing
so.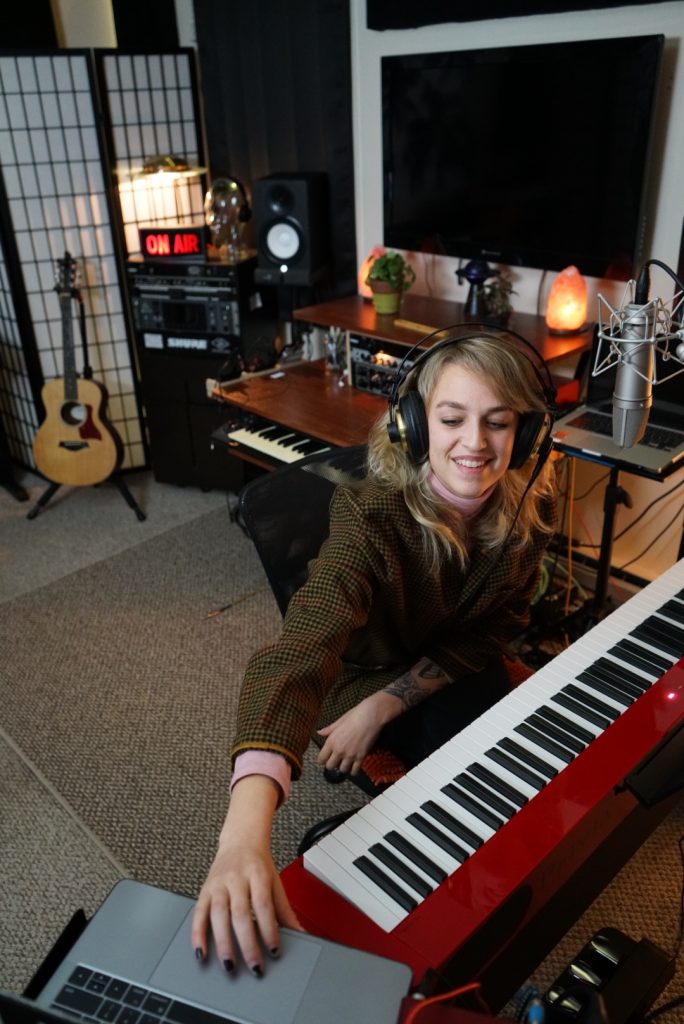 Follow April Rose Gabrielli on the web:
website – www.aprilrosegabrielli.com
facebook – www.facebook.com/aprilrosegabrielli
instagram – www.instagram.com/aprilrosegabrielli
twitter – www.twitter.com/aprilrosegabrie
tiktok – https://www.tiktok.com/@aprilrosegabrielli